Shooting Club member Shiori Hirata tentatively chosen to represent Japan at Tokyo Olympics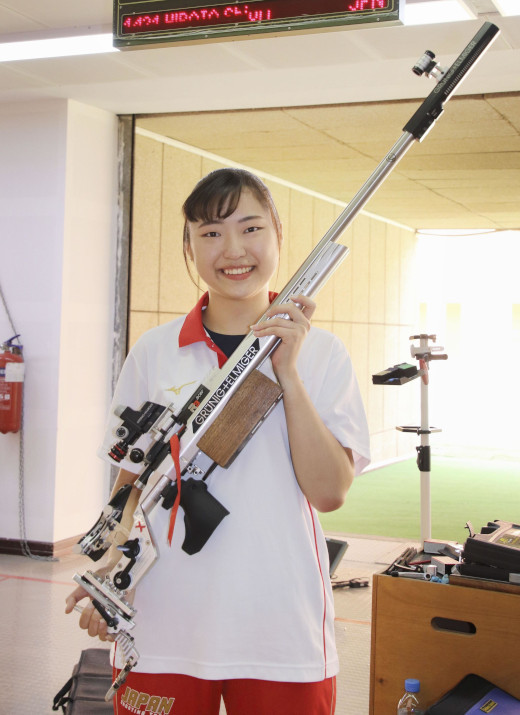 Photo: Kyodo News
At the 2019 Asian Shooting Championships held in Qatar, Shooting Club member Shiori Hirata (sophomore in the School of Political Science and Economics) ended the preliminary round of the women rifle 3 positions event (120 shots) in 7th place, the highest that a Japanese had placed at that time. She subsequently came in third in the finals, capturing a bronze medal.

She was, therefore, tentatively selected to represent Japan in the Tokyo Olympics to be held in 2020. This is the first time in sixteen years that Japan has captured the right to compete in the women rifle event at the Olympics.

* Rifle 3 positions is an event in which athletes compete based on their total score for hitting a target fifty meters away while in the standing, kneeling (sitting with one knee up), and prone positions.