Central Library – Number of Visitors Tops 15 Million !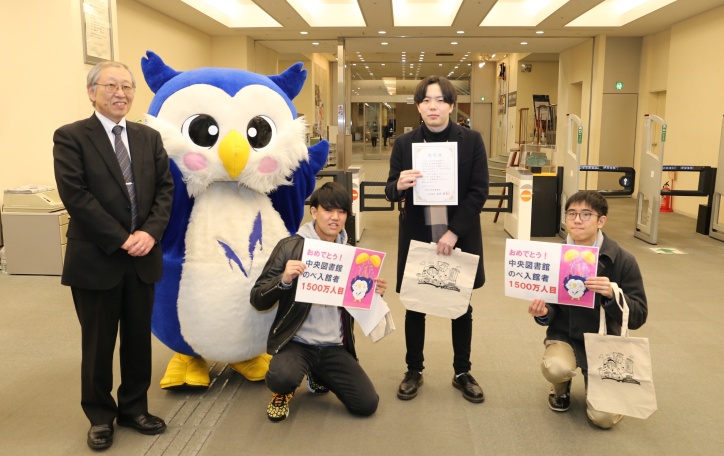 On January 22, the total number of visitors to the Central Library on the Surugadai Campus of Meiji University since its opening in March 2001 topped 15 million and a ceremony was held to commemorate this occasion at the library.
The fifteen millionth visitor was Mr. Yamashita (third-year student in the School of Law). Three visitors, including before and after as well as the fifteen millionth, were given a certificate and commemorative gift by the director of the library Katsumi Nampo.

The director Nampo said, "15 million is a significant number. I'm very happy that the number has been reached as early as in the 19th year after the library opened in March 2001." He expressed his desire to see the library grow further, saying "I will continue to work so that the library will be further cherished by users ."

Boasting more than 1.2 million books, the Central Library (1F – B3F) is the largest library at Meiji University. It has an extensive collection of books in the fields of social science and the humanities. It also benefits from a beautiful interior, and was awarded the 18th Library Architecture Award by the Japan Library Association (in fiscal 2002).