Meiji University and Nature Research Custom Media to hold a global livestream online event Theme: Cutting edge research in the life sciences
Meiji University, located in Chiyoda City, Tokyo, is cooperating with Nature Research Custom Media, a part of Springer Nature (headquarters: London, UK), the publisher of Nature, to hold an online event, "Life science: amazing professors at Meiji University in Tokyo" that will introduce cutting-edge research in the life sciences worldwide that will take place on Thursday, November 26, 2020.
This event will be held in cooperation with Nature Research Custom Media for the purpose of introducing cutting-edge research out of Japan in the life sciences to participants both in Japan and overseas. Professors Hiroshi Nagashima and Kentaro Yano from the Department of Life Sciences in the School of Agriculture at Meiji University, in conjunction with a moderator from Nature Research, will describe in layman's terms their research results, future outlook, and their philosophies as researchers. The Nature Research Custom Media webcast system will be used to livestream the event (some videos will be recorded in advance) and participants can use the chat form to ask questions easily. We welcome a wide range of people to participate in this event, including high school and university students, workers, and researchers from around the world.
Due to the spread of COVID-19 this year, many in-person open campuses have been canceled. Hence, we would like high school students in particular to participate to use this as an event in which they can experience cutting-edge research in life sciences.
Comments from researchers who will be presenting at this online event
Professor Hiroshi Nagashima (Laboratory of Medical Bioengineering, Department of Life Sciences, School of Agriculture)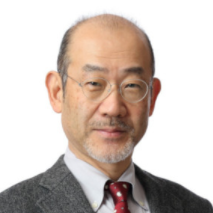 I research production of cloned and transgenic animals and applications of them for regeneration and transplantation medicine. Organ transplantation is often the last therapeutic procedure for critical symptoms. However, a serious shortage of donated organs is an impediment to the application of organ transplantation therapy. Thus, we are using genetically modified and cloned pigs to bring the idea of producing transplantable organs for humans to fruition.

Professor Kentaro Yano (Bioinformatics Laboratory, Department of Life Sciences, School of Agriculture)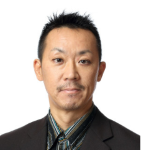 I specialize in bioinformatics research on plants and crops. In particular, my laboratory is working on the generation of high-quality omics big data from online data and the accumulation of knowledge-based information on gene functions by natural language processing and manual curation of literature. The computer-assisted analysis of the integrated information is expected to promote the identification of valuable genes for plant breeding and the innovation of new technologies for the carbon circular economy.

Nature Research Custom Media Webcast
Life science: amazing professors at Meiji University in Tokyo
Host

Meiji University




Presented by Nature Research Custom Media

Date and time

18:00 - 19:00, Thursday, November 26, 2020 (JST)

Registration

Yo

u can view once you register from [Register now] on the below page.


URL:https://www.nature.com/webcasts/event/life-science-amazing-professors-at-meiji-university-in-tokyo/
*For details on how to connect to participate in the online event, please see the registration page.

Details

Part1: Research presentation by Professor Hiroshi Nagashima (about 15 minutes)
"Establishing A Large-Animal Platform for Xenoregeneration-Based Organ Transplantation Therapy"

Part2: Research presentation by Professor Kentaro Yano (about 15 minutes)
"High-quality Omics Data and High-reliability Knowledge-based Information Facilitate Greater Utilization of Plant Resources"

Part3: Question and answer session (about 10 minutes)
Participants can post questions freely using the chat function!

Languages

Japanese (subtitles) / English *The Q&A will be performed in English.