[Skating Club] Wakaba Higuchi wins the silver medal at the ISU Grand Prix of Figure Skating - NHK Trophy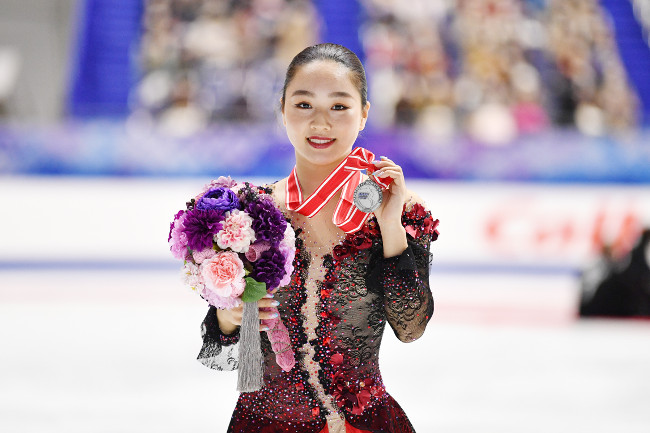 Photo by MATSUO.K / AFLO SPORT


Wakaba Higuchi (sophomore in the School of Commerce) of the Meiji University Skating Club finished second place overall in the women's singles at the ISU Grand Prix of Figure Skating - NHK Trophy held in Osaka Prefecture from November 27 to 29.
Higuchi, the silver medal winner of the All-Japan Figure Skating Championships 2019, attempted the triple axel in the short program held on November 27, for the first time in an actual competition. Although she was unsuccessful in her first attempt in a regular-season competition, after falling, she succeeded in the other jumps and started off in second place with 69.71 points.
Higuchi reattempted the triple axel in the free program on November 28, and, despite being judged under-rotated, she was ranked fourth in the free program with 131.27 points, and her overall score of 200.98 points earned her the silver medal.
* The ISU Grand Prix of Figure Skating Final 2020 has been cancelled.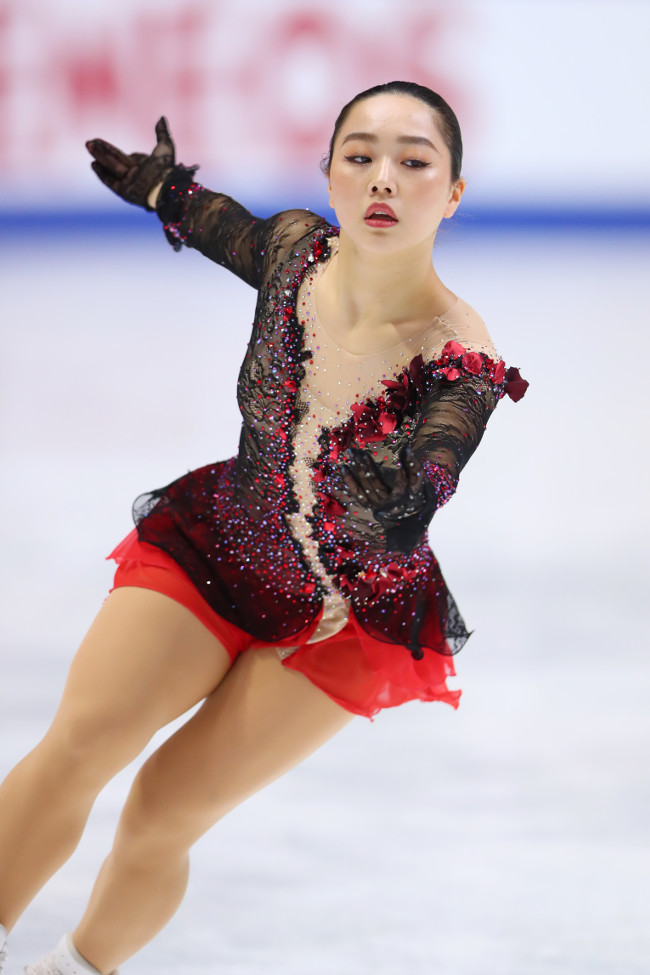 Photo by Yohei Osada / AFLO SPORT