[Rugby Football Club] Meiji defeats Waseda in Kanto University Rugby Divisional Competition to win consecutive victories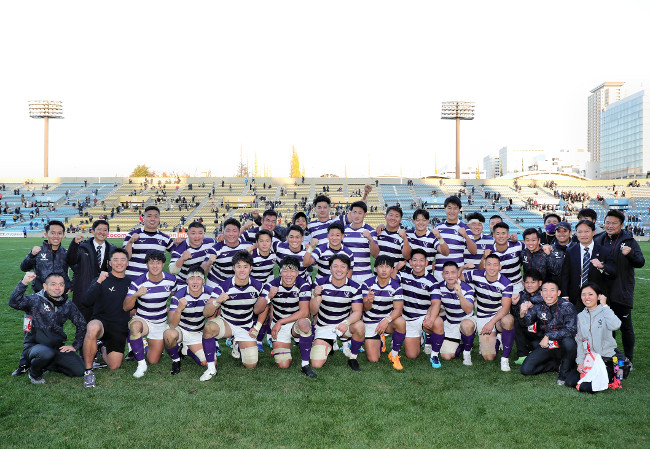 On December 6, the Meiji University Rugby Football Club defeated Waseda University 34 -14 in the final match of the divisional competition among Kanto universities, celebrating their second straight victory. The match was held at the Prince Chichibu Memorial Rugby Stadium.
Meiji started the match with five wins and one loss, and Waseda with six wins. After Meiji's victory, both universities were tied with a record of six wins and one loss with 24 points, but Meiji won a stunning victory from the direct face-off between the two schools.
Captain Hashimoto was awarded Man of the Match. He said after the match, "This success is because the whole team practiced together, not only the 23 players who participated in the match. I'm glad that we won this traditional game." He rejoiced in the victory which all members had seized in unity as one team.
Reflecting on the match, Manager Kiyonori Tanaka said, "It was a hard season because we had no games in the spring and summer, but we have matured through tough competitions, strengthened by one game at a time. We want to continue to grow further toward the University Championship." He expressed his enthusiasm for the upcoming championship.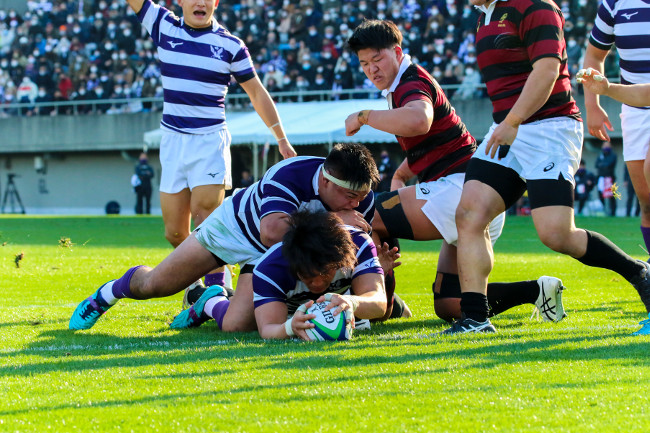 Captain Ryuga Hashimoto's best try (16th minute of the first half)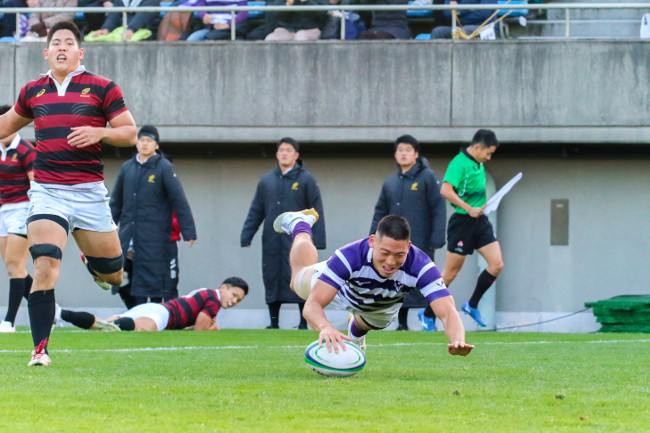 Takahiro Ishikawa's solo try (19th minute of the first half)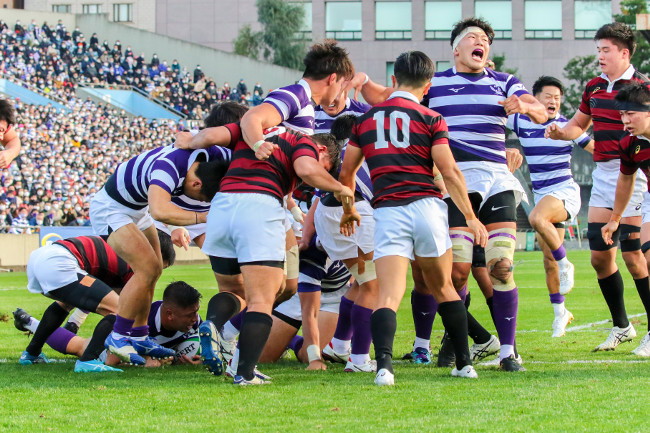 Kaito Tamori's try showing the strength of the "Heavy Tank Squad" (24th minute of the first half)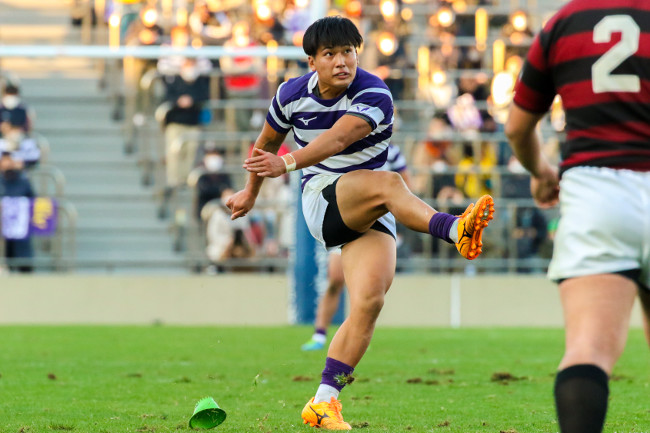 Yuto Mori scored three goals, including a penalty goal