[MIMS] Dr. Kokichi Sugihara's original optical illusion wins first prize at the Best Illusion of the Year Contest 2020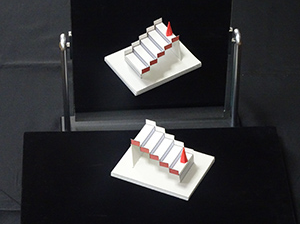 Dr. Kokichi Sugihara, distinguished professor emeritus at the Meiji Institute for Advanced Study of Mathematical Sciences (MIMS), took first place at the Best Illusion of the Year Contest 2020 with his original optical illusion "3D Schröder Staircase."
This marks Dr. Sugihara's forth career victory in this Contest. He has also won second place twice.
[
Dr. Sugihara's Comments
]
I made this optical illusion as an experimental material to examine the brain behavior that, when seeing a 2D picture mixed with a real 3D object, perceives the picture part as 3D too. When 3D rails are attached to Schröder stairs, an ambiguous figure that has been around for more than 150 years, it creates ambiguity different from that of the original figure. I have just started this research and there is a lot to explore. It is very encouraging that my work has got recognition at this early stage.
                                         
Please visit the website below for details of "3D Schröder Staircase." In addition, the diagram of unfolded surfaces of the object that anyone can create is posted here. ※Please use it for nonprofit purpose only.
http://www.isc.meiji.ac.jp/~kokichis/contest/contest2020/contest2020e.html


▶Best Illusion of The Year Contest 2020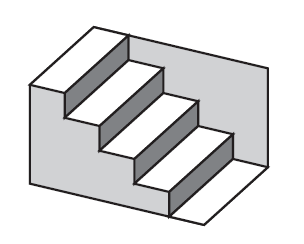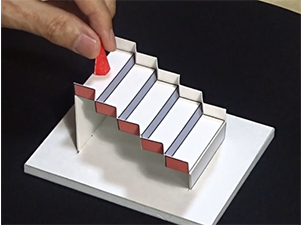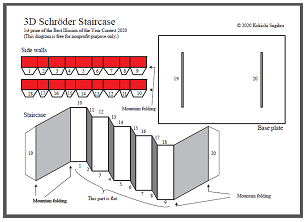 Original "Schröder Staircase" 3D Schröder Staircase Constructin Kit of the 3D
Schröder Staircase
[Dr. Sugihara's prizewinning optical illusion : "3D Schröder Staircase"]