2020 Academic Year Graduation Ceremony Held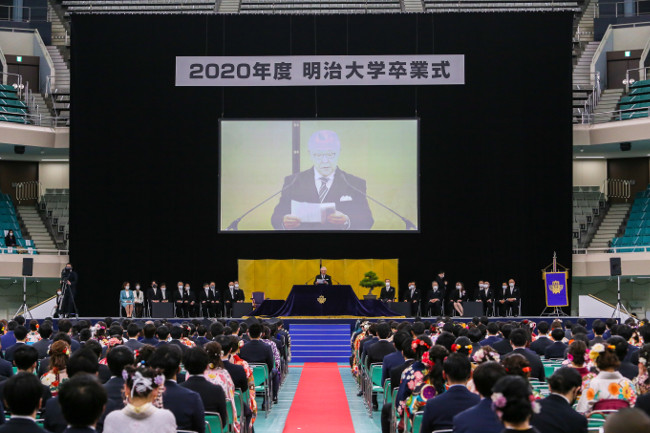 On March 26, Meiji University held its 2020 Academic Year Graduation Ceremony at Nippon Budokan (Chiyoda-ku, Tokyo). A total of 7,718 graduates (6,880 undergraduate and 838 graduate school students) embarked towards a new stage in their lives.
The ceremony was held in two separate sessions, in the morning and in the afternoon, for both undergraduate and graduate school students.
In each session, the presentation of diplomas was followed by commencement speeches to the new graduates by President Kosaku Dairokuno; Takashi Yanagiya, Chairman, Board of Trustees; and Masaru Kitano, Chairman, Alumni Association.
The graduation ceremony was closed with Meiji University's school song, the graduates began taking firm strides into their new "world".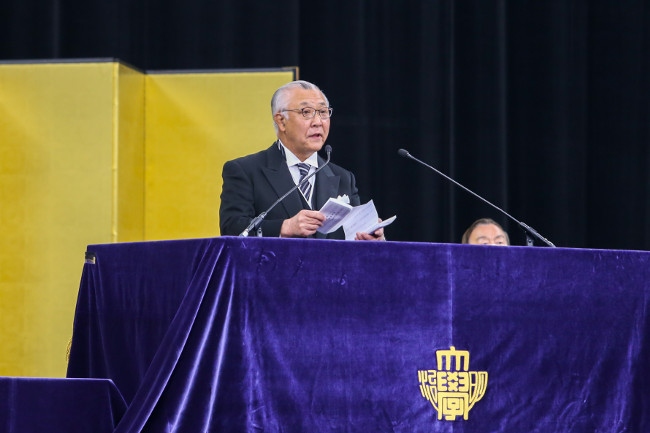 President Dairokuno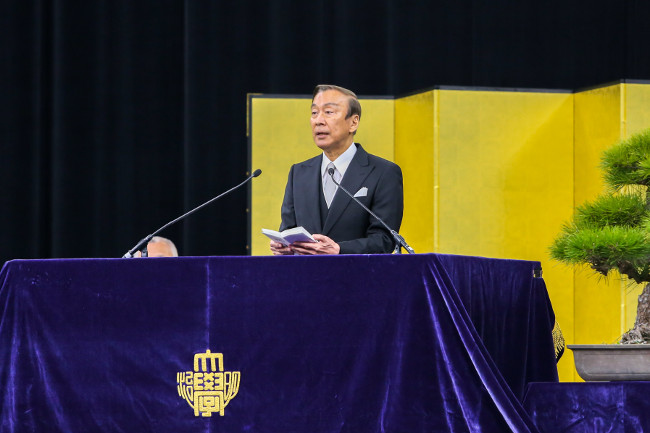 Chairman Yanagiya, the Board of Trustees