[Fencing Club] Inayama takes the top place, Sato takes third place at the All Japan Student Fencing Championships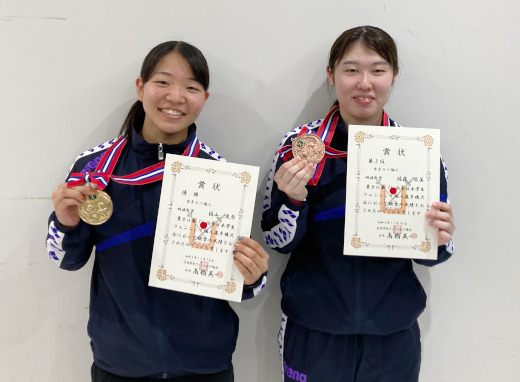 (From left) Yuri Inayama and Kotomi Sato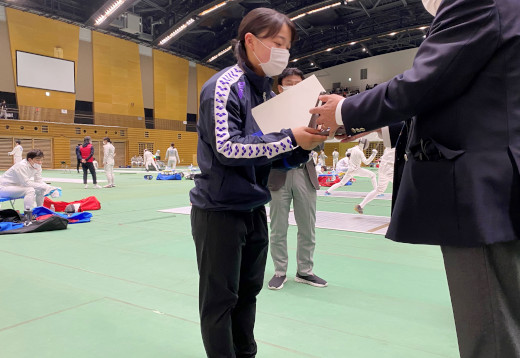 Yuri Inayama at the awards ceremony



Yuri Inayama (1st year in the School of Business Administration) of the Fencing Club took first place and Kotomi Sato (2nd year in the School of Political Science and Economics) took third place in the Women's Épée Individual section of the All Japan Student Fencing Championships, held from November 17 to 21, 2021.
Both Inayama and Sato advanced through the finals tournament, facing off against one another in a Meiji University showdown in the semi-final. Inayama, who won this match, chalked up another victory in the final, taking the top place.
The university's individual victory as for all events was first in this tournament since 1957, 64 years ago.

Épée: one of the events in fencing, along with Foil and Saber. The valid target area (zone within which points can be scored) is the entire body, right to the tips of the toes, which is broader than those in the other two categories; the first athlete to succeed in making a thrust gets a point.