[Fencing Club] Women's team wins its first title in the championship match of the All Japan Student Team Championships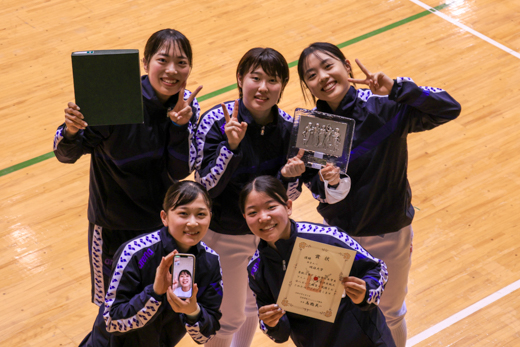 Meiji student-athletes celebrating their championship (photo: Meidai sports)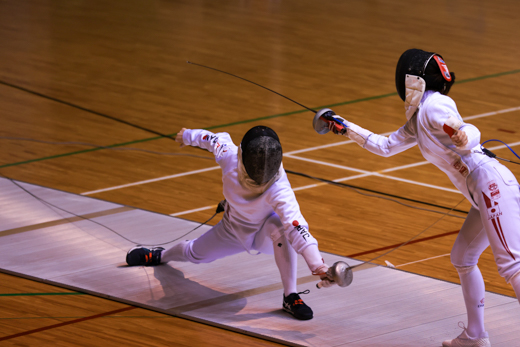 Yuri Nakamura taking a point (photo: Meidai sports)


On June 5, the Fencing Club won the women's épée championship match at the 72nd All Japan Student Fencing Championships held at Komazawa Olympic Park Gymnasium. This is the university's first title at the championships in 11 years, following a men's foil victory in 2011. This win also marks the first championship for the women's division.

The top two universities from the East-West Intercollegiate League met in the team championship match. The opponent was Nihon University, who defeated our team in last year's All-Japan final. In the end, the Meiji club claimed a measure of revenge with a 41-38 victory over the rival team.

Comments from Player / Club operations manager Yuri Nakamura (4th year in the School of Business Administration)
"We all remembered falling one step short of championships in both last year's All-Japan tournament and this year's Kanto League. That disappointment became our motivation while we trained day after day. We felt a lot of pressure heading into the championships, but we focused on communicating well within the team and supporting each other. In doing so, everyone was able to be at their best on match day. I'm overjoyed that we delivered our strongest team performance and won the championship. I firmly believe this is just the beginning. We will continue to practice hard in order to win at the upcoming Kanto Student Championships, All-Japan Student Championships, and All-Japan Championships. Lastly, I want to express my deepest gratitude to all the club alumni and parents for always supporting us, as well as to everyone associated with Meiji University. We hope for your continued support.