[Skating Club] Shun Sato places 3rd in the fourth round of the GP Series in Great Britain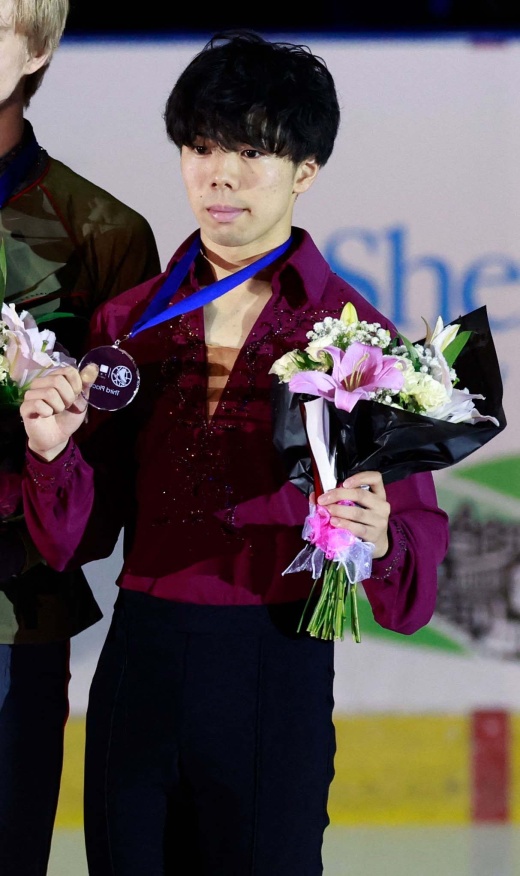 Sato on the podium in 3rd place
Photo by REUTERS/AFLO


Shun Sato (1st year in the School of Political Science and Economics) of the skating club placed third overall in the men's competition at the fourth round of the International Skating Union (ISU) Grand Prix of Figure Skating Series, MK John Wilson Trophy held on November 11-12, 2022.

In the short program held on the 11th, Sato successfully landed the difficult quadruple Lutz, and was 4th with 82.68 points.

In the free program on the 12th, he successfully completed a series of quadruple-two-rotate toe loops and triple jumps from a triple axel, recording 166.35 points. With a total score of 249.03 points, Sato won his second podium since last year's GP, taking the bronze medal in 3rd place overall.

Comment from Shun Sato
Thank you everyone for all of your support.
It has been a while since I had competed overseas, but I could perform calmly. I'm very happy to have won the bronze medal. I am gradually gaining confidence and hope to raise it further from here.
I will do my best in the next round in Finland! Thank you for your continued support.