[Shooting Club] Misaki Nobata wins the bronze medal at the Asian Airgun Championships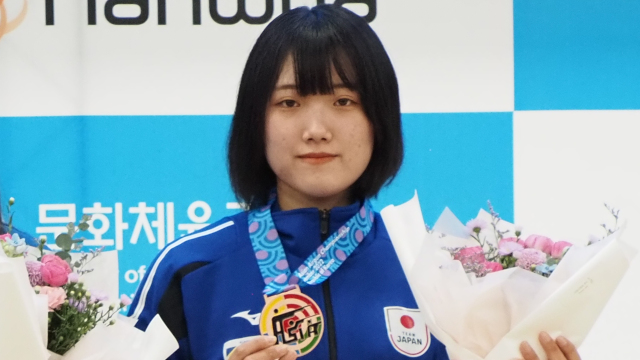 Misaki Nobata at the awards ceremony
(photo: Meiji University Shooting Club)



Misaki Nobata (1st year in the School of Commerce) of the shooting club finished third to win the bronze medal in the 10 m air rifle women's junior event at the Asian Airgun Championships held on November 9-19 in South Korea.

The comments from Nobata and General Manager Sahashi are as follows.
Misaki Nobata
During the championship round, I was able to shoot in the same rhythm as in practice without much awareness of the score, which I think led to a new personal best. I believe that the result of the championship round was owing to the accumulated experience in international competitions.
In the final stage, my first final in an international tournament, I was confident that I was good at finals, so I was able to go into the final stage using nervousness to my advantage.
There are more tournaments to come, but I will take today's result as a passing point and continue to practice hard. I look forward to your continued support.

General Manager (Japan National Team's Head Coach): Tomoki Sahashi
Asia is one of the strongest regions in the world at shooting, and among them, passing the championship round in 3rd place (tying the Japanese record, the new junior Japanese record that she held) and a bronze medal in the final stage was a very excellent result. I expect that she will continue to aim even higher and represent Japan to compete at the Paris 2024 Olympic Games.