[Skating Club] Wakaba Higuchi comes second overall in the women's singles at the Japan Figure Skating Championships, chosen for the Beijing Olympics team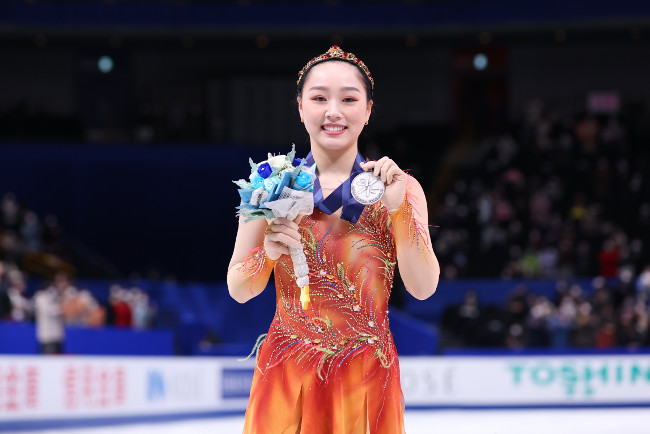 Higuchi holding her medal (Photo by Naoki Morita/AFLO SPORT)
Wakaba Higuchi (junior in the School of Commerce) of the Skating Club came second overall in the women's singles at the Japan Figure Skating Championships held from December 22 to 26 at Saitama Super Arena.
Higuchi attained the highest level of difficulty, Level 4, for her spins and steps in the short program, which took place on December 23. She made no mistakes and obtained a mark of 74.66, giving her second place.
Although Higuchi lost her balance landing when attempting a triple axle in the opening of the free program on December 25, she recovered in the latter part, successfully executing a series of jumps, and obtained a mark of 147.12. Her total of 221.78 was a new personal best for this season, giving her second place overall.
Moreover, after this championship tournament Higuchi was selected to represent Japan at the Beijing Olympics next February.