Ceremony held to mark the completion of Izumi Learning Square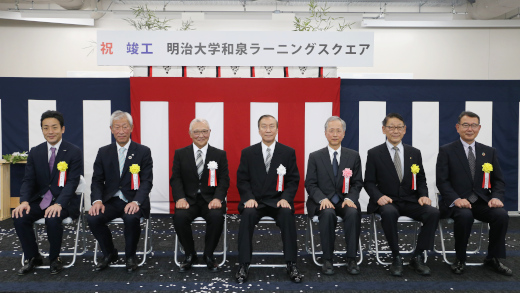 center left: President Dairokuno
center: Chairman, Board of Trustees Yanagiya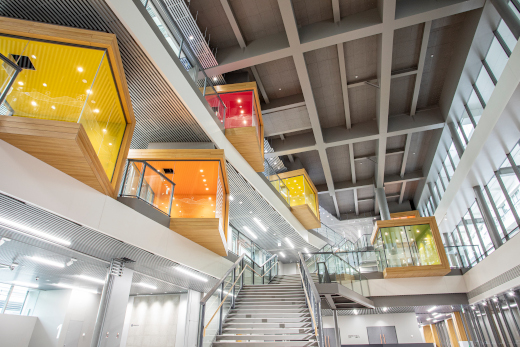 Main staircase from 1st floor entrance lobby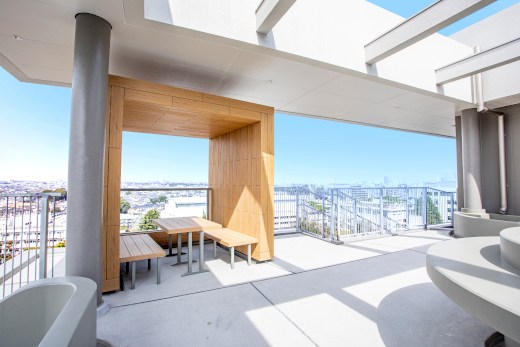 Green terrace with a beautiful view



On March 30, a ceremony was held on-site to mark the completion of Izumi Learning Square built on the Izumi Campus to create a place for developing liberal arts education, the foundation for comprehensive knowledge, which was built in response to the lack of classrooms and aging educational facilities on the campus as well as to rapid social changes. Takashi Yanagiya, Chairman, Board of Trustees, President Kosaku Dairokuno and other incorporated officers and executives attended from Meiji University. A Shinto ritual ceremony was firstly performed by the priest of Eifuku Inari Shrine, certificates of appreciation were then presented to the design and construction companies, and lastly a tour of the facility was given.
In his address after the Shinto ritual ceremony, Chairman of the Board of Trustees Yanagiya expressed his gratitude to MHS Planners, Architects & Engineers Ltd. for design and supervision, TODA CORPORATION, NIPPON DENSETSU KOGYO CO., LTD. and TAISEI ONCHO CO., LTD. for handling the construction, and Seiwa Business Co., Ltd. who were in charge of furniture and fixtures, saying, "This is an educational building that anticipates the new normal, inheriting the design philosophy of Professor Sutemi Horiguchi (founder of the University's Department of Architecture). We look forward to your continued support and cooperation as we look toward our 150th anniversary." Next, President Dairokuno stated his vision for the future of the university through Izumi Learning Square, which both he and the Chairman of the Board of Trustees share: "This is a wonderful educational building that puts the student first. We would like to continue to unify education and the incorporation, and accelerate our evolutionary progress."
In addition to classrooms of various sizes, Izumi Learning Square has a variety of learning environments (group boxes, lecture halls, Center Agora, and so on) that promote active learning, a new learning style in which students learn independently and interactively. The new building, which has been in use since April 8 this year, embodies Meiji University's unique style of encouraging independent learning by the students themselves.