Cool Japan Summer Program 2013 PR Video is now released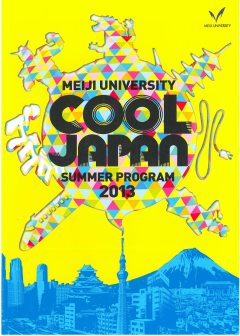 Meiji University's Cool Japan Summer Program is a series of lectures and field trips on a wide variety of subjects relating to Japan's contemporary image – from manga, anime and music, to fashion, high-technology and cuisine. We invite you to discuss many issues of "Japan" with some of the leading researchers and professionals of each field.
Now PR Video is available on our website .
http://www.meiji.ac.jp/cip/english/programs/cooljapan/video.html