Exchange Students Introduced their Partner Universities to Meiji Students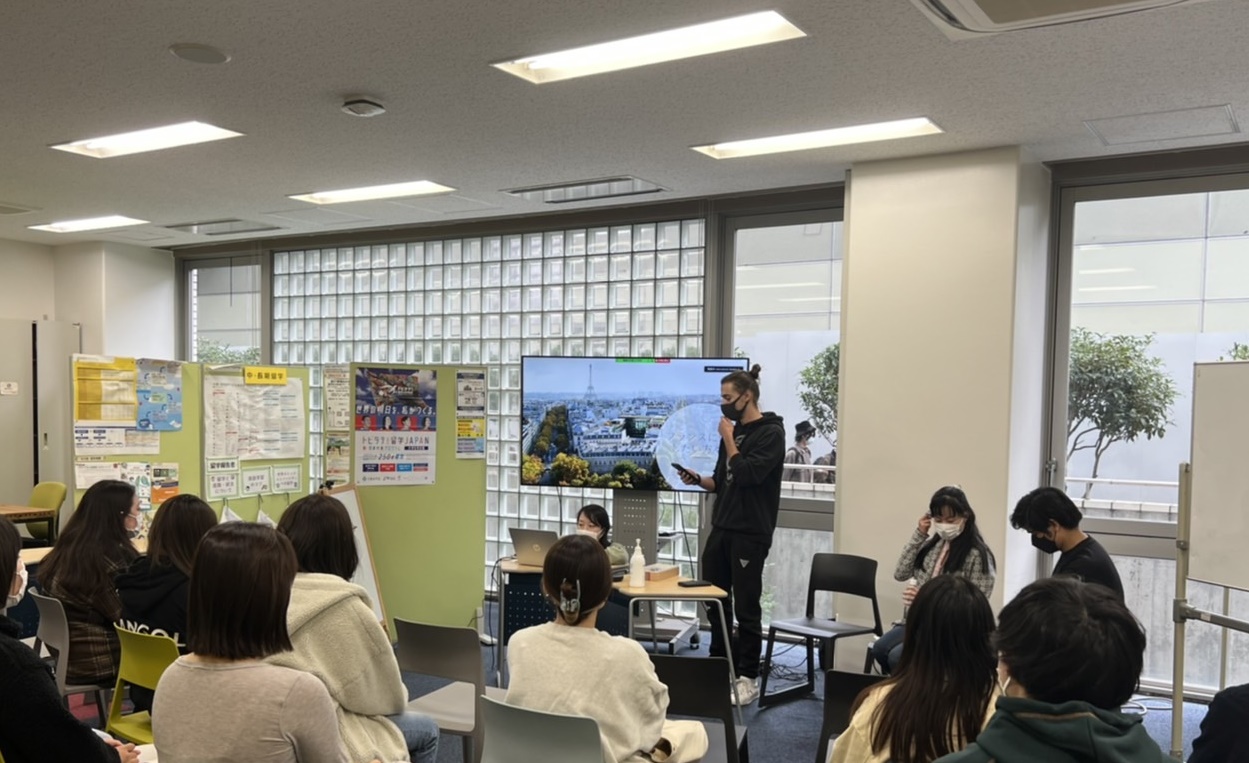 Presentation about Aix-Marseille University, France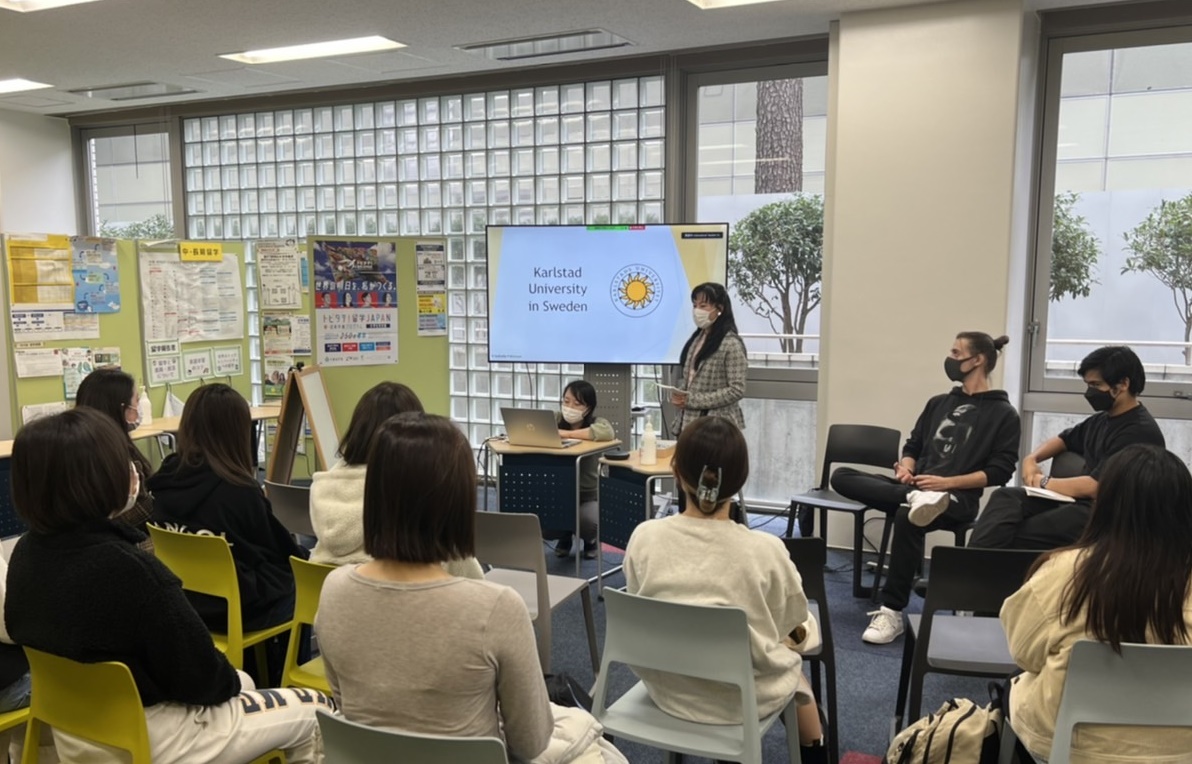 Presentation about Karlstad University, Sweden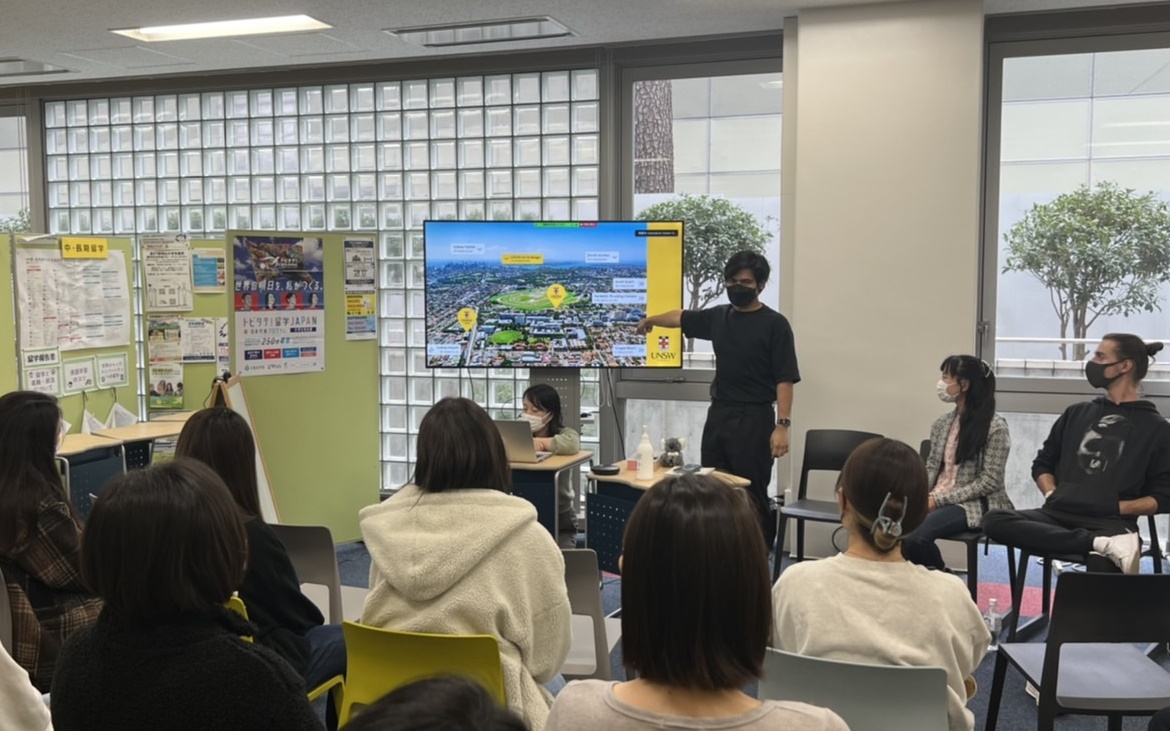 Presentation about University of New South Wales Sydney, Australia
On October 25, exchange students studying at Meiji University introduced their partner universities at the International Lounge in Izumi Campus.
Exchange students from Karlstad University in Sweden, University of New South Wales in Australia, and Aix-Marseille University in France gave presentations about their home universities and countries in English and Japanese using PowerPoint presentations.
The event was a hybrid of online and in-person sessions, and a total of about 40 participants listened to the presentations by the exchange students.
Participants asked questions about the lifestyle of university students abroad, which were answered by international students from each country.
After the event, some participants continued to ask questions individually and shared contact information with the exchange students, enjoying the interaction with them.
The International Student Center will continue to hold events that encourage international exchange between Meiji students who wish to study abroad and exchange students at Meiji university.