Notice of the 15th Ikumei Festival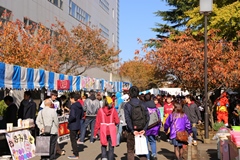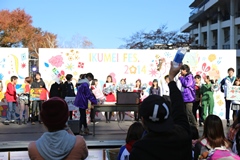 The Ikumei Festival is a university festival held on the Ikuta Campus of Meiji University.This year's Ikumei Festival is the 15th, and will be held on the three days November 21 (Sat.), 22 (Sun.), and 23 (Mon.).
The Festival will present many enjoyable programs and shows as well as fun-filled booths and distinctive exhibits reflecting the campus's scientific orientation.We are eagerly looking forward to seeing you there!
[Outline of Ikumei Festival]
Date and time: November 21 (Sat.) – 23 (Mon.); Start: 10:00 AM; Finish: 5:00 PM
Place: Ikuta Campus, Meiji University
≫Access map
≫Campus map