[Meiji University International Student Center] Holding of an "EU Research Practice Program" as a short-term overseas training program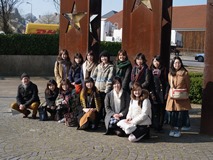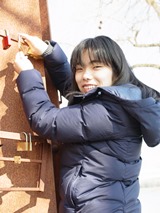 From the 12th to the 19th of March, Meiji University held an "EU Research Practice Program" as a type of short-term overseas training. The program was organized by the International Student Center, and was held in the cities of Strasbourg, Luxembourg, and Trier.
The program attracted the participation of 13 students from seven Meiji University schools. Its purpose was to have the participating students get first-hand experience of the EU. Led by Dr. Franck Michelin, Associate Professor of the Organization for International Collaboration, they made visits to and conducted studies at institutions including the European Parliament, Council of Europe, European Court of Justice, and Academy of European Law (ERA).