Cool Japan Summer Program 2017 information is now available!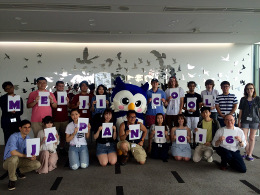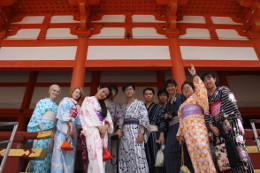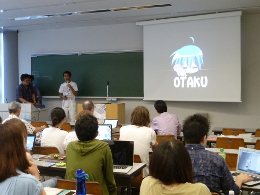 We are delighted to announce that the Meiji University Cool Japan Summer Program will be held from July 21 - Aug 2, 2017! This is a 13 day program, comprised of a series of lectures, workshops and field trips on a wide variety of subjects relating to Japan's contemporary images -- from manga, anime and music, to fashion, the latest technology and cuisine. We will investigate the diverse aspects of Japanese society and uncover their underlying traditional elements as well.
English will be used throughout the course, so Japanese Language ability is not required.
For 2017, we will be traveling to Nagano (Yamanashi) prefecture, to experience nature and traditional aspects of Japan outside the city! Participants will have a chance to see fireworks over the lake wearing a Yukata as well.
Discover and experience "COOL JAPAN" for yourself with us during summer 2017!
Application Period: February 1 (Wed) - February 28 (Tue), 2017 <Japan Time>
Program: July 21 (Fri) - Aug 2 (Wed), 2017
Participants: Overseas undergraduate or graduate-level university students who are 18 years old or above
Program Fee: 150,000 yen (JPY)
Please refer to our program website for more details:
http://www.meiji.ac.jp/cip/english/programs/cooljapan/index.html
Facebook:
https://www.facebook.com/CoolJapanATMeijiU