"100 Yen Breakfast" will be served in all Campuses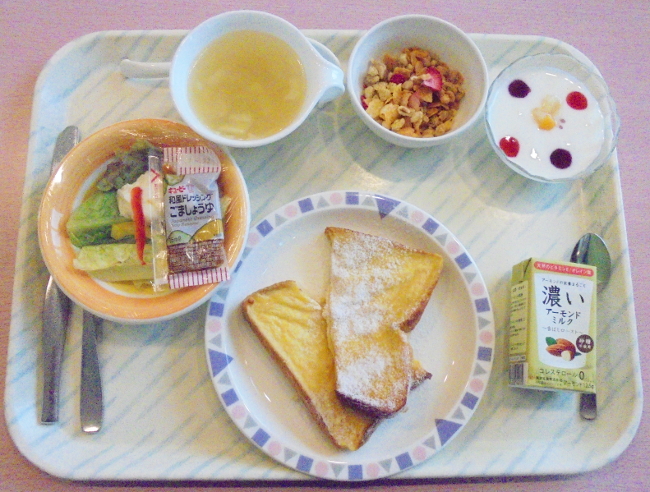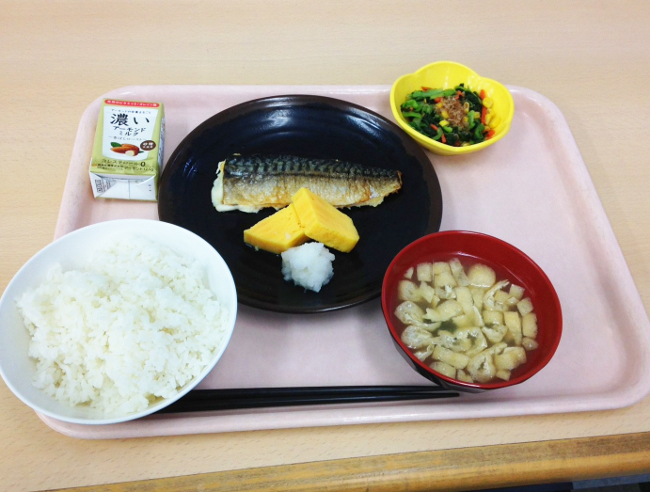 All four campuses will be serving "100 Yen Breakfast" again this fall semester.
The service will be provided as part of the preventive benefit activities of the Meiji University student health insurance mutual aid union.
Why not take part in this activity?
Eligible customers:
Students of Meiji University
What to bring:
- Your student ID
- 100-yen coin (Please present the exact amount so that you do not need change.)
[Surugadai Campus]
Time and Dates: Starting at 8:15 AM – 10:30 AM every day, December 4 (Mon.) -8 (Fri.)
Venue: Dining hall "Sky Lounge Akatsuki", 17F, Liberty Tower,
Number of meals: 50 every day
[Izumi Campus]
Time and Dates: Starting at 8:15 AM – 10:30 AM every day, November 13 (Mon.) -17(Fri.)
Venue: Izumi Cafeteria (Izumi no Mori)
Number of meals: 120 every day
[Ikuta Campus]
Time and Dates: Starting at 8:15 AM – 10:30 AM every day, November 13 (Mon.) -17(Fri.)
Venue: Meidai Ikuta Dining, 3F, Square 21
Number of meals: 70 every day
[Nakano Campus]
Time and Dates: Starting at 8:15 AM – 10:30 AM every day, December 4 (Mon.) -8 (Fri.)
Venue: Cafeteria(Low-rise wing 1F)
Number of meals: 50 every day