Meiji University, Hosei University and Kansai University hold Opening Ceremony for Special Exhibition "Boissonade and his Former Students."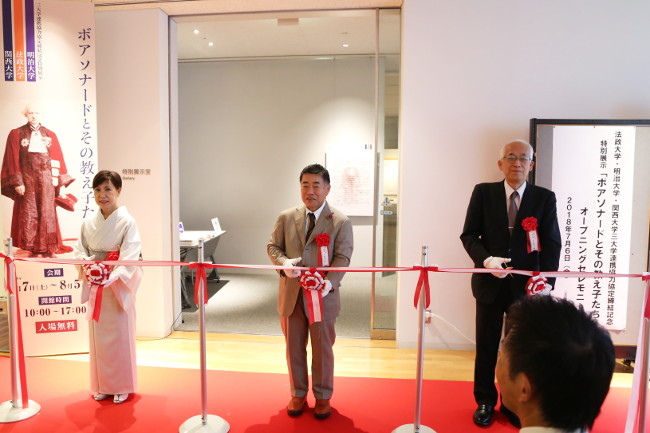 (From left) President Yuko TANAKA (Hosei University), President Keiichiro TSUCHIYA, President Keiji SHIBAI (Kansai University)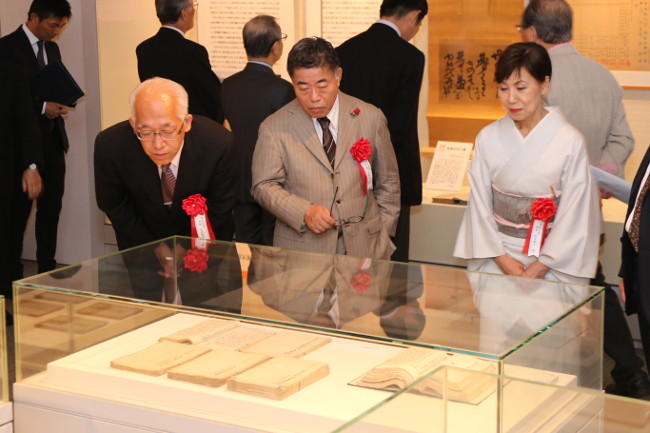 On July 6, Meiji University, in cooperation with Hosei University and Kansai University, held the opening ceremony for the special exhibition "Boissonade and his Former Students" at Meiji University Museum's special exhibition room in the basement of Surugadai Campus's Academy Common. The event was held to commemorate the conclusion of the Agreement for Partnership and Cooperation between the three universities.

At the opening ceremony, President Tsuchiya explained that the purpose of the project was to "make the exhibition an opportunity to share consciousness while looking back at the thoughts and teachings of both Boissonade and the three universities that supported the development of modern Japan."

The special exhibition will be held at Meiji University Museum's special exhibition room from July 7 until August 5. The exhibition is scheduled to rotate in order between the three universities and will next be held at Hosei University followed by Kansai University.