[Kempo Club] Shuya Kimura wins consecutive All Japan Nippon Kempo Championships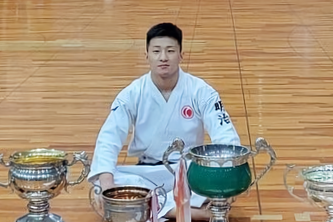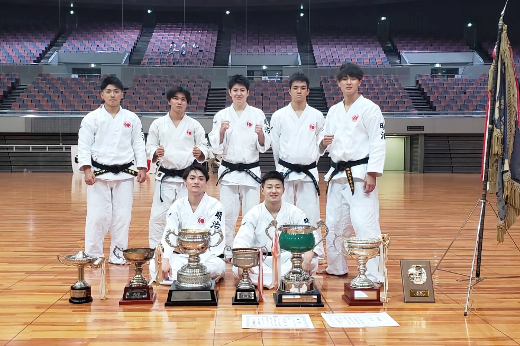 Kimura (front row, right)


Shuya Kimura (4th year in the School of Arts and Letters) of the Kempo Club won the 2022 All Japan Nippon Kempo Championship held at Maruzen Intec Arena Osaka (Osaka Municipal Central Gymnasium) on September 25, marking his second consecutive victory. While the tournament was held for the first time in three years due to the COVID-19 pandemic, Kimura, who won the championship as a first-year student in 2019, won it again and became a consecutive champion.
Kimura said, "In 2019, I became the youngest player to win the championship, and I was aiming to become the first student to win four consecutive championships, but the tournament was canceled in 2020 and 2021 due to the COVID-19 pandemic, so I couldn't fulfil that dream. However, I believe the result of not giving up and working hard even with the tournament being canceled led to this victory. I'm grateful to everyone who supported me."
The Kempo Club will participate in the All Japan University Nippon Kempo Championship to be held in December.