[Table Tennis Club] TOGAMI Shunsuke wins the 2023 Zen-Noh CUP Hiratsuka Tournament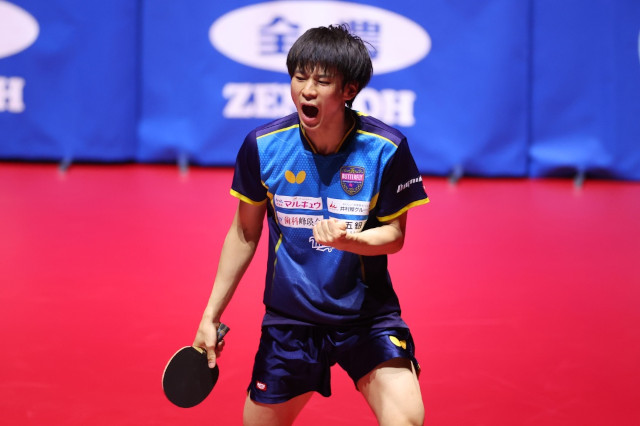 YUTAKA/AFLO SPORT

In the 2023 Zen-Noh CUP Hiratsuka Tournament held at Hiratsuka General Gymnasium (Hiratsuka City, Kanagawa Prefecture) from May 6 to 7, TOGAMI Shunsuke (4th year, School of Political Science and Economics) of the Table Tennis Club won the men's singles.
TOGAMI defeated TANAKA Yuta in the semifinals with a game count of 4-2, and in the final, he faced HARIMOTO Tomokazu as he did in the All Japan Table Tennis Championships in January this year. The match went all the way to full games, and after some fierce play, TOGAMI scored five points in a row to win 4-3 and take the championship.
The tournament is also positioned as a preliminary round for Japan's team for the Paris Olympics, and TOGAMI's 100 points as a result of his victory moved him up to second place in the men's point rankings.
Comment from TOGAMI to everyone associated with Meiji University
Dear everyone associated with Meiji University,
How are you?
Thank you everyone for all your support.
As a student of Meiji University, I will continue to do my best and ask for your continued support!
≪Japanese version≫