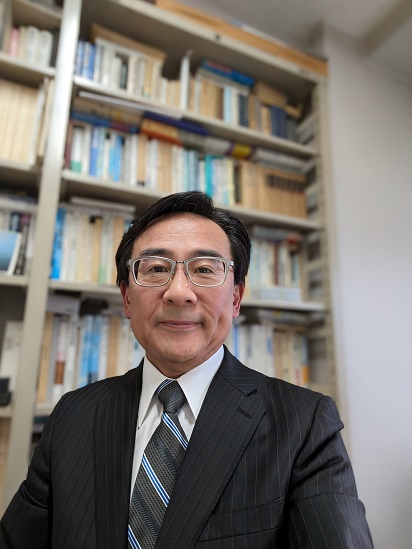 Take up the challenge of your own research in the Graduate School of Commerce!
The Graduate School of Commerce was instituted in 1952, on the foundation laid by the Meiji University School of Commerce, which in 2014 marked the 110th anniversary of its establishment as a pioneering school of commerce. The purpose of the master's program is to breed high-level professionals capable of action on their own and scholars equipped with basic research capabilities. It is achieved by having the students acquire the grounding for excellent capabilities for problem-solving and research, through instruction in a wide range of sophisticated knowledge about commercial science. The purpose of the doctoral program is to produce scholars with the capacity for creation of innovative knowledge, through instruction in the most advanced specialized expertise with a global perspective.
The School of Commerce Graduate School is able to address the diverse needs of graduate students. It offers eight series of courses in the fields of economics, commerce, management, accounting, financing & securities, insurance, transportation, and trade. Its team of about 50 professors provides research guidance to meet the varied wants and needs of the graduate students. It also accepts a diverse body of students. Besides the entrance examinations for ordinary candidates and undergraduates, to actively meet various study needs. We provide the senior entrance exam especially designed for people of 60 years old and over with a wealth of professional experiences. There are also other special entrance exams for students from other countries. In addition, We have made full arrangements for instruction in the Japanese language for students from other countries who pass the entrance exam.
The Graduate School of Commerce also has a good setup for economic support. In addition to the full provisions for grant scholarships and student loans, the door is open for appointment to the positions of teaching assistant, research assistant, and research associate, based on close coordination with the Meiji University School of Commerce. In short, those financial arrangements are in place to enable graduate students to concentrate on their studies while being directly involved in the sites of education and research.
The Graduate School of Commerce attaches importance to autonomy in research activities. From this extremely wide assortment of courses on commerce, students can select and complete those adapted to their own research objectives. The Graduate School of Commerce also emphasizes innovation in research. Research differs from studies aimed at efficiently eliciting correct answers prepared in advance. In research, there is no single correct answer. It is often said that research begins with doubts about common sense or established theories. As such, it must strive for constant innovation of itself. I fervently hope that many motivated students will matriculate to the Graduate School of Commerce and achieve outstanding research results in its rich research environment.

Dean, Graduate School of Commerce
Professor of Commerce
Dr.TAKAHASHI, Akio