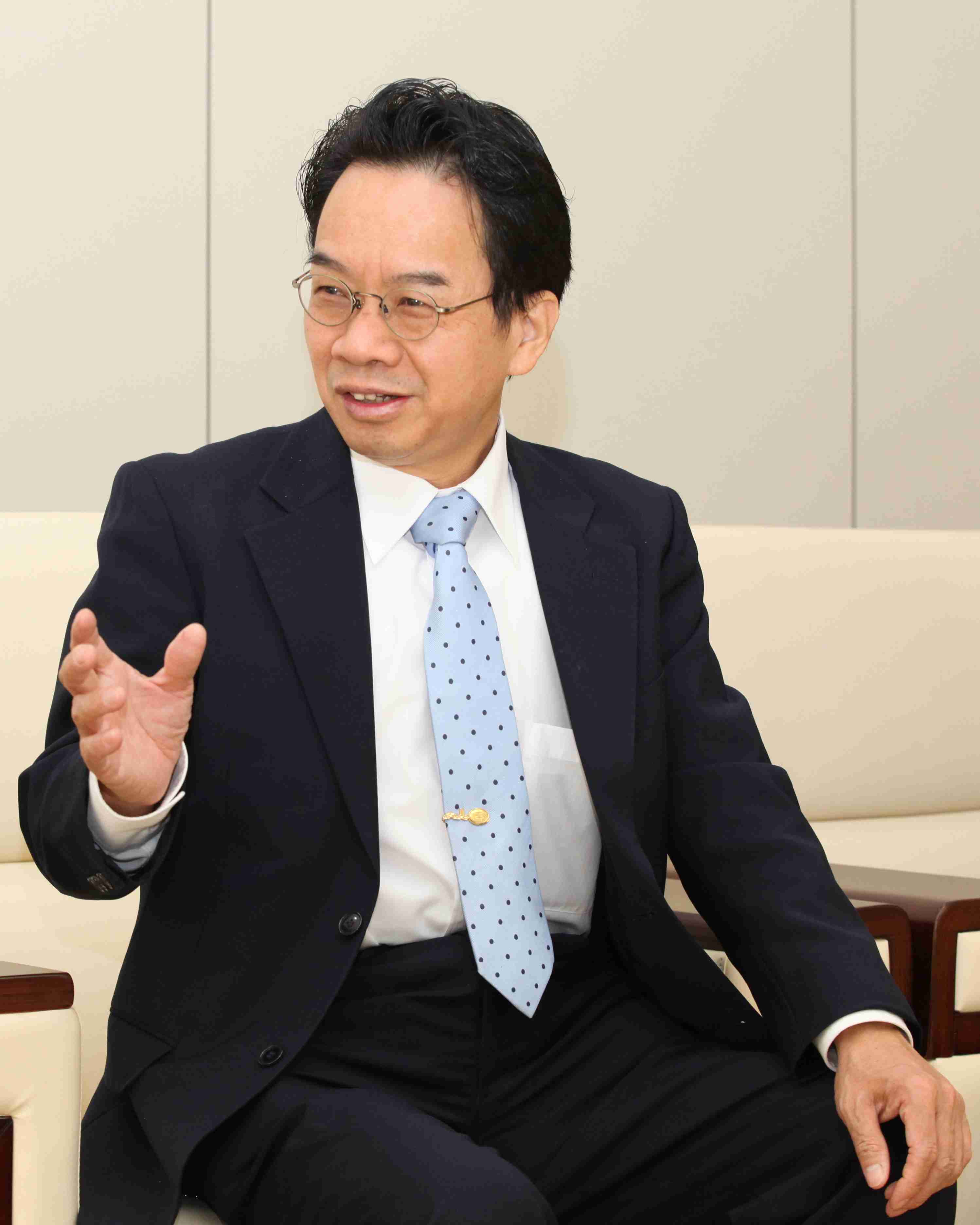 "Huge blazes begin with little sparks"

I entered graduate school in 1984. I distinctly remember the comments by the teacher who had apparently been placed in charge of graduate school in the program of guidance for new students: "All of you are wearing very bright expressions. I can tell you are just brimming with enthusiasm for academic accomplishment." One other thing that sticks in my memory is the way that the same teacher stressed the importance of narrowing down a research subject. At the time, I was still unable to accept his observations wholeheartedly. But when I look back on it now, I am seized with the urge to stress exactly the same thing to students intending to go on to graduate school.
What is politics? What is economics? And what is society? Many students aspiring to matriculation to the Graduate School of Political Science and Economics undoubtedly have the "ambition", to a greater or lesser extent, of getting to the bottom of such questions. This is indispensable as a driving force for research activities. It should be noted, however, that the Graduate School applies a standard limit of two years for completion of the master's course and three years for completion of the doctoral course. This is definitely not enough time to fulfill this kind of "ambition". I believe you must count your time in the Graduate School a great success if you manage to find even a foothold that will be linked to achievement of your "ambition". In other words, I would like to see you downsize your research subject as far as possible, by reckoning backward from your disposable time.
Some of you may object to this idea, out of a desire not to do research confined to such a narrow scope. Everything, however, begins with little first steps. The organ of the Russian Social Democratic Labor Party, the predecessor of the Soviet Communist Party, was titled "Iskra." "Iskra" is the Russian word for "spark." It was taken from a verse in a Russian poem, to the effect that a big fire can be ignited by a single spark. Vladimir Lenin and other members on the paper's editorial staff chose this title as an expression of their wish that the sparks of their movement would kindle a huge blaze of revolution. It goes without saying that a revolutionary movement and research cannot be dealt with on the same footing. But I nevertheless like this title. Big things result from the steady buildup of little ones.
The master's course in the Graduate School of Political Science and Economics consists of a course for scholars and another for high-level professionals. The course for scholars is designed for steady development of basic capabilities for research, on the premise of advancement to the doctoral course. The course for high-level professionals, on the other hand, is dedicated to acquisition of specialized knowledge befitting the adjective "high-level." In the doctoral course, the staff provide finely-tuned guidance for the preparation of theses worthy of doctorates.
In any case, it goes without saying that what is done after the degree is important. Even in the liberal arts, career development is now becoming difficult to accomplish without a master's degree. In fiscal 2012, an exam especially for graduates of graduate schools was instated in the career track exams in hiring for national civil servants. A Ph.D. is essential for employment in research positions. A look at the requirements applied in recuitment of university teachers shows that possession of a doctorate is a must for application.
At the Graduate School of Political Science and Economics, we place top priority on constantly making and improving arrangements to help guarantee your future. In this connection as well, the idea that big blazes begin with little sparks underlies our efforts. Instead of viewing our students as a group, we carefully attend to the needs of each as an individual, and hope to send all out into the world with the "bright expressions" still on their faces.

Dean, Graduate School of Political Science and Economics
Dr. NISHIKAWA, Shinichi
Professor of Political Science