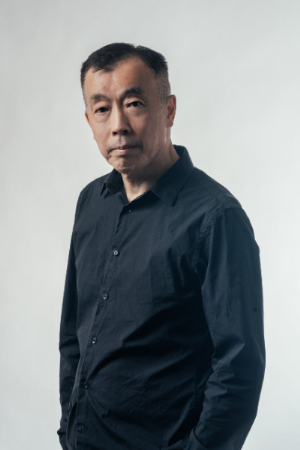 Invitation to embark on genuine research (learning)
The period of undergraduate studies in the School of Law is a kind of moratorium in the good sense. The objective is to give the students ample time to take a good look at themselves and to nurture the growth of logical thinking (a legal mind) using issues provided in each course as material. Law schools are devoted exclusively to the production of personnel equipped for actual practice as lawyers. The main objective of their curriculum is training for finding logical resolutions to issues related to positive law, based on legal precedents and prevalent views. Naturally, both are important components of education in law. However, the Graduate School of Law is completely different in character from them. Its primary goal in education is to nurture the growth of researchers in the field of law. Contemporary society is characterized by various phenomena presenting certain problems. In the Graduate School of Law, students are required to identify subjects for research that they consider problems themselves among these phenomena, conduct rigorous examinations and studies on these subjects using all means at their disposal, and find and develop orientations for solution on their own. This process is supported by the spirit to pioneer new paths based on wide-ranging, in-depth encounter with knowledge inside and outside Japan. The Graduate School of Law may be termed a venue of research (learning) in the genuine sense.
Ever since its founding as Meiji Law School under the banner of "rights and liberty" back in 1881, the Meiji University School of Law has turned out many outstanding jurisprudential researchers. And even today, after the instatement of the Graduate School under the new system, the number of full-time teachers in the Meiji University School of Law is among the highest of all universities nationwide. Another objective of the Graduate School of Law is production of professionals equipped with sophisticated, specialized competence related to jurisprudence. Thus far, many of those who graduated from it with a master's course have taken employment in public agencies as all sorts of civil servants and in excellent private enterprises as legal experts.
The Graduate School of Law curriculum consists not only of basic courses in the domains of positive law, but also a wide range of courses in other fundamental law domains including the philosophy of law, history of law, and comparative law, which form the foundation of research in them. Another characteristic is its inclusion of leading-edge courses in areas such as environmental law, information law, and international law. Meiji University has also prepared its own setups for economic support. These may be exemplified by the provisions for exemption from various tuition, program for both grant scholoarships and student loans, provisions for TA and RA with pay, and arrangements for research associates oriented toward the development of researchers. There are full provisions for study in other countries, too. Based on these setups for support, we also actively promote the acquisition of doctoral degrees, which are prerequisites for a career as a researcher in a university or other institution.
In our view, the role of the Graduate School of Law lies in providing support for the pursuit of research activities by our graduate students. We want our students to develop the research capabilities required for self-supporting careers as researchers and high-level professionals, along with the wealth of knowledge to underpin these capabilities. Research can be an arduous and lonely endeavor. Nevertheless, if you take your time, remain committed, and never give up as you continue your research, a world surpassing all else will eventually come into view. This is nothing less than the discovery of your own dynamism. Won't you join with us and embark on genuine research (learning)?

Dean, Graduate School of Law
Dr. NAGASAKA Jun
Professor of Law