Masato Morishita wins gold in baseball at the Tokyo 2020 Olympics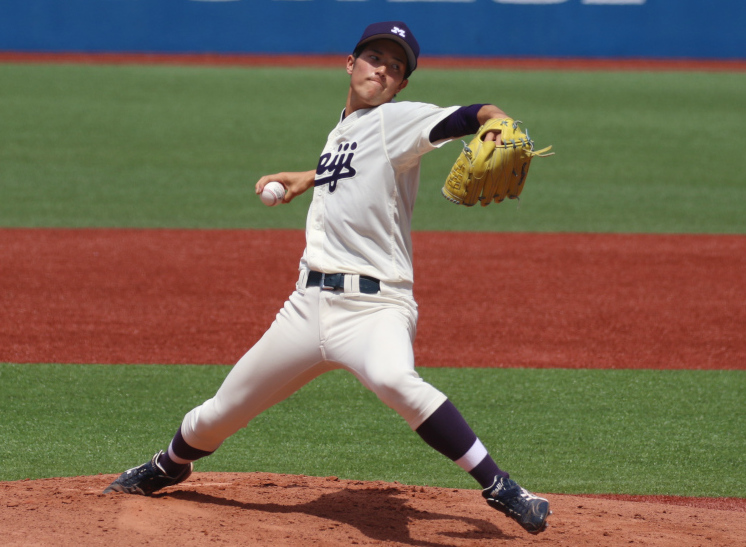 Morishita who competed in the Tokyo Big 6 Baseball League's Spring Championship in 2019
Masato Morishita (graduated from the School of Political Science and Economics in 2020) grabbed a gold medal as part of the Samurai Japan national baseball team at the Tokyo 2020 Olympics.
Japan won four straight round games to advance to the final where they met the US. Japan scored runs in the bottom of the third and eighth to win a long-awaited gold medal 2-0.
Morishita started the gold medal match and greatly contributed to the win throwing five scoreless innings.