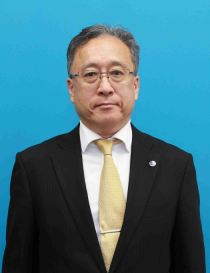 Toward research on an international level
The master's course at the Graduate School of Business Administration offers two courses: the research course and the management course.
In the research course, the students complete the requisite classes and compose their master's thesis based on both theoretical and empirical research. Because it is a graduate school, the classes are conducted for a small number of students, and with a view to raising issues as opposed to imparting knowledge. The master's thesis sets forth the results of research over the two-year period, and must be on a high level.
A graduate school is a venue for learning through research. Many of the students who complete the research course join companies and other organizations that give high ratings to their study on the graduate level for two years. For students who aspire to careers as university teachers (scholars), the graduate school is also a place for laying the foundation of their research. Generally speaking, a master's thesis is positioned as the starting point of research. Students learn research methodology in the process of writing their thesis.
The management course is directed to business persons. The students examine and reflect on matters of practical experience and academic concern as their research topics, and compile their findings in the form of a master's thesis or task-oriented research report. For the management course, we also conduct entrance exams for persons recommended by the Japan Federation of Labor and Social Security Attorney's Associations, and have instituted a management and labor program.
The Graduate School of Business Administration is actively internationalizing its activities. We operate a double master's program in partnership with the Universiti Teknologi Malaysia and Woosong University SolBridge International School of Business (South Korea). (Under these programs, students can receive master's degrees from these graduate schools while remaining enrolled in the Meiji University Graduate School of Business Administration.) We have also made arrangements for study abroad at partner universities. The number of classes that are taught in English now tops 20.
The doctoral course provides guidance on research methodology to students aspiring to be university teachers (scholars). However, graduate students in the doctoral course have already composed a master's thesis, and essentially must further deepen their research on their own. The instruction in the doctoral course consists mainly of advice to help the students bring their research to fruition in the form of scholarly papers, reports at learned societies (including international ones), and the doctoral thesis.
In this way, the Graduate School of Business Administration provides high-quality education through research. In addition, this research takes aim at scholarship on the international level.
Dean, Graduate School of Business Administration
Dr. MORI, Hisashi
Professor of Business Administration