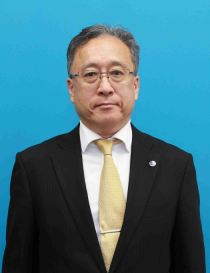 "Do not take a byway"

Koichi Okada, Dean, Graduate School of Business Administration

Based on the School of Business Administration, which was the first such school in Japan to be instituted in a private university (in 1953), the Graduate School of Business Administration engages in activities of high-level research and education. With both a Master's Program and a Doctoral Program, it upholds the history and tradition of studies in business administration at Meiji University, and also has continued to pursue research activities with an enterprising spirit.
The Master's Program contains a research course aimed at fostering the growth of researchers and a Management Course designed to re-educate business persons. Both courses consist of nine sequences of classes adapted to different types of expertise. Arrangements have been made to allow the graduate students to pursue research on a higher level, in line with their own research themes.
While our vision extends to the practical side based on the features of the research subjects, we have positioned courses of study in the Graduate School of Business Administration as venues for deepening theoretical and academic research. I must add that we hope our students approach their research with a combination of intellectual curiosity and a spirit of inquiry.

The Graduate School of Business Administration is actively taking approaches to internationalizing its activities. As a part of these efforts, it has concluded agreements for a double degree program with the Universiti Teknologi Malaysia (in Malaysia) and the Woosong University Solbridge International School of Business (Republic of Korea). Under this program, students can receive a Master's degree at the graduate school in the partner university while remaining enrolled in Meiji University.
In addition, the Graduate School of Business Administration has its own partner schools in the countries of the United Kingdom, France, Germany, Australia, New Zealand, China, and the Republic of Korea, each offering study-abroad programs for its students.
The experience of studying abroad is worthwhile for the future of the students, regardless of whether they aspire to be scholars, find employment in companies, or choose some other career path. It is bound to be an excellent opportunity for broadening their international vision. I encourage our students to make proactive use of these programs.

Students apply themselves to their research activities toward the preparation of a thesis in the Master's Program (in the Management Course, they are also allowed to submit a task research report) and a dissertation in the Doctoral Program. It is no easy task to write a thesis or dissertation. The job requires a solid awareness of problems and a systematic execution of the research.
The "Analects" of Confucius contains the aphorism "Do not go by a byway." The Chinese scholar Tetsuji Morohashi took this aphorism as his motto. The meaning is that, if you try to take short cuts or back doors to make things easier for yourself, you will end up coming to an impasse. The important thing is to walk one step at a time, down the main road.
As I see it, these words set forth the attitude we should take in our research activities. I would like to ask all of our students to adopt this attitude in pursuing their research activities, and thereby achieve outstanding results.