[Table Tennis Club] Uda and Togami pair become All Japan champions in the men's doubles; Togami wins singles event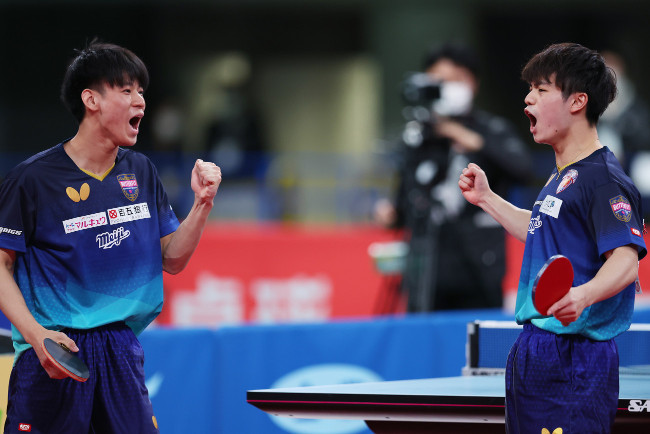 Togami (left) and Uda raise their fists in triumph after scoring
Photo by Naoki Morita/AFLO SPORT
The Emperor's Cup and Empress's Cup 2022 All Japan Table Tennis Championships were held at the Tokyo Metropolitan Gymnasium from January 24 to 30. The team of Yukiya Uda (2nd year in the School of Commerce) and Shunsuke Togami (2nd year in the School of Political Science and Economics) won the men's doubles event (general and junior divisions) for the first time. They played the doubles final against Masataka Morizono (graduated from the School of Political Science and Economics in 2018) and Tomokazu Harimoto. The final match was a "battle between Meiji University," just like in the World Table Tennis Championships in November last year. As a result, the championship and second place of the men's doubles were won by Meiji University-related athletes.
In addition, on the final day of the championships (January 30), Togami won the men's singles championship.
In this academic year, in addition to these championships, many related members of the Meiji University Table Tennis Club competed and achieved excellent results in national and world-class games such as the Asian Championships and World Table Tennis Championships.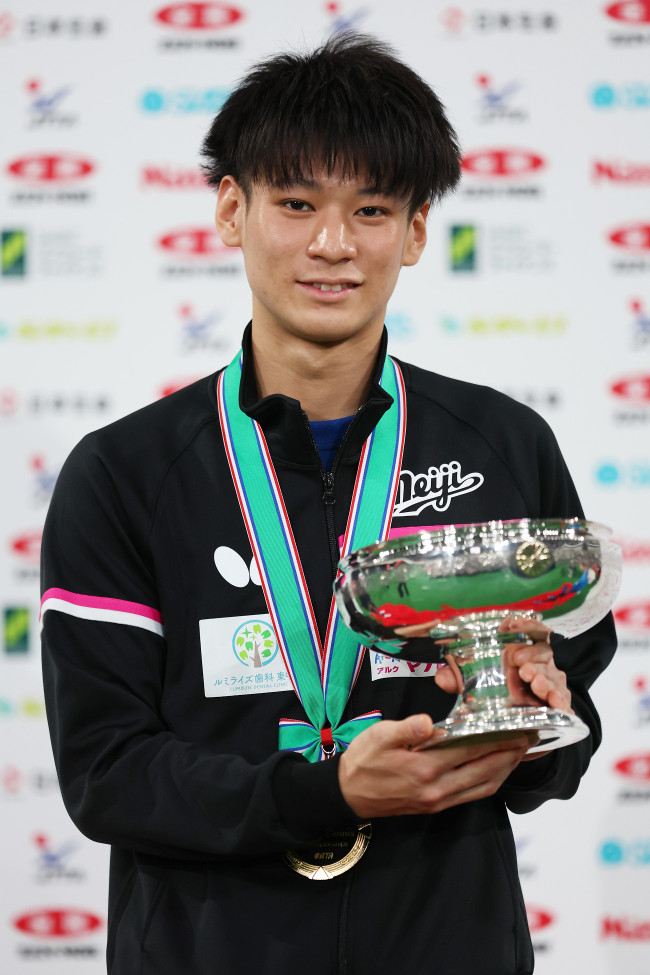 Togami also won the men's singles event
Photo by Naoki Morita/AFLO SPORT