AHARA Kazushi 【Department of Frontier Media Science】

| | |
| --- | --- |
| Title | Professor |
| Field | computational geometry |
| Research Themes | We do research about geometrical software for mathematicians and for learners of mathematics. |
AKIOKA Sayaka 【Department of Network Design】

| | |
| --- | --- |
| Title | Professor |
| Field | High Performance Computing |
| Research Themes | Performance Optimizations of Computer Applications |
ARAKAWA Kaoru 【Department of Frontier Media Science】

| | |
| --- | --- |
| Title | Professor |
| Field | Image processing, Audio signal processing, Bioinformation processing, Machine learning |
| Research Themes | Analysis and processing of skin-texture information in facial images, Image processing and object design using machine learning, Understanding mental situation by brain function analysis, Human authentification by facial images, Information embedding for audio and visual signals |
FUKUCHI Kentaro 【Department of Frontier Media Science】

| | |
| --- | --- |
| Title | Professor |
| Field | Interactive media |
| Research Themes | Immersive technologies for interactive media and its applications |
| Web Page | http://fukuchi.org/index.html.en |
FUKUYAMA Yoshikazu 【Department of Network Design】

| | |
| --- | --- |
| Title | Professor |
| Field | Intelligent Smart Community  |
| Research Themes | Modelling, Planning, control and data analysis for intelligent smart community |
GINDER Elliott【Department of Mathematical Sciences Based on Modeling and Analysis】

| | |
| --- | --- |
| Title | Associate Professor |
| Field | Partial Differential Equations, Numerical Analysis |
| Research Themes | Applied mathematics and the calculus of variations |
HASHIMOTO Norihisa 【Department of Frontier Media Science】

| | |
| --- | --- |
| Title | Senior Assistant Professor |
| Field | Visual Arts |
| Research Themes | Super high resolution, Panorama, Media Art History |
HASHIMOTO Sunao 【Department of Frontier Media Science】

Title
Associate Professor
Field
User Interface, Human Computer Interaction
Research Themes
Augmentation of human abilities
Augmentation of sports entertainment
Augmentation of story media

Web Page
http://s-hashimoto.org/
HIROSE Yoshihiro 【Department of Mathematical Sciences Based on Modeling and Analysis】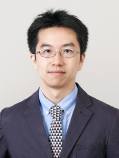 IKEDA Kota 【Department of Mathematical Sciences Based on Modeling and Analysis】

Title
Associate Professor
Field
Reaction-Diffusion Equations
Research Themes
[Mathematical sciences analysis for pattern formation]
Visible phenomena can be different if you look carefully through mathematical lens. You may notice that how colorful mathematical world can be, if you see it from backward. At the end, universality and possibility will await for you to surprise.
Web Page
http://home.mims.meiji.ac.jp/~ikeda/
IKURA Yumihiko【Department of Mathematical Sciences Based on Modeling and Analysis】

| | |
| --- | --- |
| Title | Senior Assistant Professor |
| Field | Nonlinear and nonequilibrium science |
| Research Themes | Self-organization |
INUI Koji 【Department of Mathematical Sciences Based on Modeling and Analysis】

| | |
| --- | --- |
| Title | Professor |
| Field | Financial Engineering and Investment Engineering |
| Research Themes | [Analysis of financial market phenomena and support for application to the practice of finance] I use approximation methods based on statistics and stochastic models to analyze detailed market data, and elucidate price fluctuation processes and the risk premium structure demanded by investors, and at the same time conduct research into the applications to risk management and investment. |
KATSURADA Masashi 【Department of Mathematical Sciences Based on Modeling and Analysis】

| | |
| --- | --- |
| Title | Associate Professor |
| Field | Numerical Analysis |
| Research Themes | [Mathematics of the numerical calculation methods for differential equations] A variety of phenomena are modeled with differential equations, but frequently numerical calculations using computers are necessary in order to solve them. Our goal is the development of outstanding numerical calculation methods for this purpose. |
KIKUCHI Hiroaki 【Department of Frontier Media Science】

| | |
| --- | --- |
| Title | Professor |
| Field | Network Security, Privacy-Preserving Data Mining |
| Research Themes | Privacy-Preserving Data Mining |
KOBAYASHI Minoru 【Department of Frontier Media Science】

| | |
| --- | --- |
| Title | Professor |
| Field | Communication and collaboration systems |
| Research Themes | Understanding of a mechanism of communication and collaboration and development of support technology for creative activity |
KOHNO Toshitake【Department of Mathematical Sciences Based on Modeling and Analysis】

| | |
| --- | --- |
| Title | Professor |
| Field | geoemtry, topology and mathematical physics |
| Research Themes | geoemtric quantum representation theory and applications to field theory |
KOMATSU Takanori 【Department of Frontier Media Science】

| | |
| --- | --- |
| Title | Professor |
| Field | Cognitice Science, Human-Agent Interaction, User Studies |
| Research Themes | How to convey the information from artifacts to humans by means of artificial subtle expressions or onomatopoeic expressions. |
| Web Page | https://sites.google.com/view/takanorikomatsu |
MAENO Yoshiharu 【Department of Network Design】

| | |
| --- | --- |
| Title | Professor |
| Field | Data Science |
| Research Themes | Theory and data analysis for understanding the hidden risks in complex socio-economic interactions |
MATSUYAMA Naoki 【Department of Mathematical Sciences Based on Modeling and Analysis】

| | |
| --- | --- |
| Title | Professor |
| Field | Actuarial Mathematics |
| Research Themes | [Finance and insurance mathematics and ERM (enterprise risk management)] We are working on the problems of the measurement and control of risk in the borderline region between actuarial mathematics and finance mathematics. We are also engaged in the development of the related specialized education program for ERM. |
MITAKE Hironori【Department of Frontier Media Science】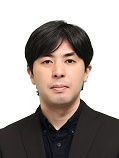 | | |
| --- | --- |
| Title | Associate Professor |
| Field | Computer Graphics, Virtual Human, Virtual Reality |
| Research Themes | Motion and Behavior Generation, Creation and Application of Interactive CG Characters |
MIYASHITA Homei 【Department of Frontier Media Science】

| | |
| --- | --- |
| Title | Professor |
| Field | Human-Computer Interaction |
| Research Themes | Creativity Support Tools (Digital Content, Digital Fabrication) |
| Web Page | http://miyashita.com/ |
MORI Hiroyuki 【Department of Network Design】
| | |
| --- | --- |
| Title | Professor |
| Field | Intelligent Systems, Power Systems Engineering, Energy Markets,Energy Deivatives |
| Research Themes | Operation and Planning of Smart Grid, Distribution Automation, Network Expansion Planning, Reliability Analysis, Weather Derivatives, Kernel Machines, Multi-objective Evolutionary Computation, Fuzzy Data Mining, |
| Web Page | https://hmori2911.wixsite.com/ndisl |
MORIOKA Kazuyuki 【Department of Network Design】

MORISE Masanori 【Department of Frontier Media Science】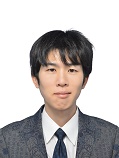 | | |
| --- | --- |
| Title | Associate Professor |
| Field | Speech information processing |
| Research Themes | Speech analysis, synthesis, and design based on perceptual information |
| Web Page | https://researchmap.jp/mmorise/ |
NAKADA Yohei 【Department of Network Design】

| | |
| --- | --- |
| Title | Associate Professor |
| Field | Probabilistic data analysis and learning systems |
| Research Themes | Improvements of data analysis and learning systems based on probabilistic approaches and their applications |
NAKAMURA Kazuyuki 【Department of Mathematical Sciences Based on Modeling and Analysis】

Title
Professor
Field
Statistical Science
Research Themes
[Bayesian analysis for data assimilation]
I apply Bayesian statistics and data assimilation through Mathematical Sciences' method to 'Discover what human beings has not reached yet' and 'Forecast future'.
Web Page
https://www.isc.meiji.ac.jp/~knaka/index.html
NAKAMURA Satoshi 【Department of Frontier Media Science Program】

| | |
| --- | --- |
| Title | Professor |
| Field | Human-Computer Interaction |
| Research Themes | Human-Information Interaction |
NINOMIYA Hirokazu 【Department of Mathematical Sciences Based on Modeling and Analysis】

Title
Professor
Field
Nonlinear Partial Differential Equations
Research Themes
[Mathematical analysis of diffusion, propagation, and pattern structure]
Many phenomena can be described as partial differential equations. I study nonlinear partial differential equations from the view points of pattern formation and modeling.
Web Page
http://www.isc.meiji.ac.jp/~nino38/index-en.html
OGAWA Toshiyuki 【Department of Mathematical Sciences Based on Modeling and Analysis】

Title
Professor
Field
Dynamic System Theory
Research Themes
[Analysis of spatio-temporal pattern]
My resent research of oscillating patterns has started as a collaborative project with experiment group of electrochemistry. It also relates to a physiological problem which motivate us to study a new mathematical model. Now I also look forward to setting new journey at Meiji University with you.
OHNO Kohei 【Department of Network Design】

OHTANI Tomoko【Department of Frontier Media Science】
| | |
| --- | --- |
| Title | Assistant Professor |
| Field | Developing Workshops that Promote Active Observation and Consideration |
| Research Themes | A study on the changes in the perception of a visual image when people become aware of an object as the target of the study that incorporates workshops in addition to the conventionally used experimental and research methods. |
RYU Shiro 【Department of Network Design】

| | |
| --- | --- |
| Title | Professor |
| Field | Research on communication networking |
| Research Themes | Communication networking and related measurement technology |
SAITO Hiroki 【Department of Frontier Media Science】

| | |
| --- | --- |
| Title | Professor |
| Field | Computer Networks and Sensing. |
| Research Themes | Real world information processing oriented network computing by integrating sensors, mobile devices and computers. |
SAKURAI Yoshitaka 【Department of Network Design】

| | |
| --- | --- |
| Title | Professor |
| Field | Machine Learning、Data Mining, Evolutionary Computation |
| Research Themes | Decision Support System based on Machine Learning |
SASAKI Takanori 【Department of Network Design】

| | |
| --- | --- |
| Title | Associate Professor |
| Field | Biophysics, bioinformatics |
| Research Themes | Function and strutural analysis of protein, biomolecular network analysis |
SATAKE Shohei【Department of Mathematical Sciences Based on Modeling and Analysis】
SATO Atsushi 【Department of Mathematical Sciences Based on Modeling and Analysis】
| | |
| --- | --- |
| Title | Associate Professor |
| Field | Differential Topology |
| Research Themes | [Dynamic systems and foliations] Dynamic systems and foliations were born from orbital analyses of planets in celestial mechanics. We are interested in the various shapes of the limit sets of orbits which appear due to the differences in the shape or system of the space. |
SHISHIKUI Yoshiaki 【Department of Frontier Media Science】

| | |
| --- | --- |
| Title | Professor |
| Field | Visual communication |
| Research Themes | Video/image processing, videoquality assessment, video coding |
SUEMATSU Nobuhiko 【Department of Mathematical Sciences Based on Modeling and Analysis】

| | |
| --- | --- |
| Title | Associate Professor |
| Field | Physical chemistry, Interfacial science, Nonlinear and nonequilibrium science |
| Research Themes | [Observation and analysis of ordered pattern that emerge in a collective behavior] Spontaneous pattern formation occurs widely in nature. Such'Self-Organization' phenomena are mysterious and attractive for us and are exactly my research theme. One of the recent subjects is an ordered pattern formed in a collective behavior of both animate and inanimate elements. We investigate the collective behavior experimentally, and collaborate with theoretical researchers to uncover its mechanism. |
| Web Page | http://www.isc.meiji.ac.jp/~suematsu/e_index.html |
SUZUKI Masaaki 【Department of Frontier Media Science】

| | |
| --- | --- |
| Title | Professor |
| Field | Topology |
| Research Themes | Low dimensional topology with aid of computer |
TAKAHASHI Haruki【Department of Frontier Media Science】
| | |
| --- | --- |
| Title | Assistant Professor |
| Field | Digital Fabrication, Human-Computer Interaction |
| Research Themes | 3D printing, craft and creativity support tools |
TAMURA Shigeru 【Department of Network Design】

| | |
| --- | --- |
| Title | Professor |
| Field | Renewable Energy, Power System Engineering |
| Research Themes | Effective utilization of renewable energy, energy storage systems, local-generation and local-consumption, and ancillary service of electric energy |
UCHIKOGA Nobuyuki 【Department of Network Design】

| | |
| --- | --- |
| Title | Associate Professor |
| Field | Biophysics, Bioinformatics  |
| Research Themes | Genome information analysis for understanding mechanisms of protein-protein interactions |
URANO Shoichi 【Department of Network Design】

| | |
| --- | --- |
| Title | Associate Professor |
| Field | Energy Network |
| Research Themes | Optimization and improvement for advanced energy network |
WAKANO Yuichiro 【Department of Mathematical Sciences Based on Modeling and Analysis】

Title
Professor
Field
Mathematical Biology
Research Themes
[Mathematical approach to evolutionary and ecological research]
Creatures play games in competition for foods, habitat and mates, from which various patterns emerge. Research by mathematical modeling reveals the truths of their life.
Web Page
http://joewakano.sakura.ne.jp/research/
WATANABE Keita 【Department of Frontier Media Science】

YOSHIDA Akimasa 【Department of Network Design】

| | |
| --- | --- |
| Title | Professor |
| Field | Parallel and Distributed Compupting |
| Research Themes | Parallel Software for Multicore Systems and Parallelizing Compiler |