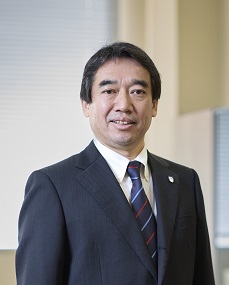 The Meiji University School of Science and Technology consists of five technological departments (Electronics and Bioinfomatics, Mechanical Engineering, Mechanical Engineering Informatics, Architecture, and Applied Chemistry) and three science departments (Computer Science, Mathematics, and Physics), for a total of eight departments. Science probes the essence of things, and technology benefits humankind by applying its findings. We at the School of Science and Technology believe that the two definitely cannot be separated from each other, and have consequently have taken their fusion as our philosophy of education. In accordance with this conviction, we have two series of classes on the departmental level, one crossing departmental boundaries and not dedicated to any particular department, and the other devoted to a single departmental discipline.

In contemporary society, which is characterized by the fast-paced advancement of science and technology, researchers and engineers must deal with a diversity of new issues. Out of a belief in the need for returning to the basics under these circumstances, the School of Science and Technology has prepared a curriculum emphasizing fundamentals. More specifically, there are many basic science classes in the first and second years. Studies center on specialized courses in the third year, and students heighten their capacity for thinking and solving problems on their own initiative through graduation research and design in their fourth year. Upon graduation from undergraduate studies, many students go on to graduate school. The graduate school produces researchers and engineers who acquire a more sophisticated ability to discover and resolve problems through more specialized studies and are equipped for extensive activity in society.

The School of Science and Technology is located on Ikuta Campus, which is close to the center of Tokyo and offers a fine environment with an abundance of greenery. We strongly encourage prospective students to visit the Ikuta Campus on such occasions as the Open Campus event in August and the Meiji University Festival in November, for a firsthand experience of its atmosphere.


TACHIKAWA, Maki