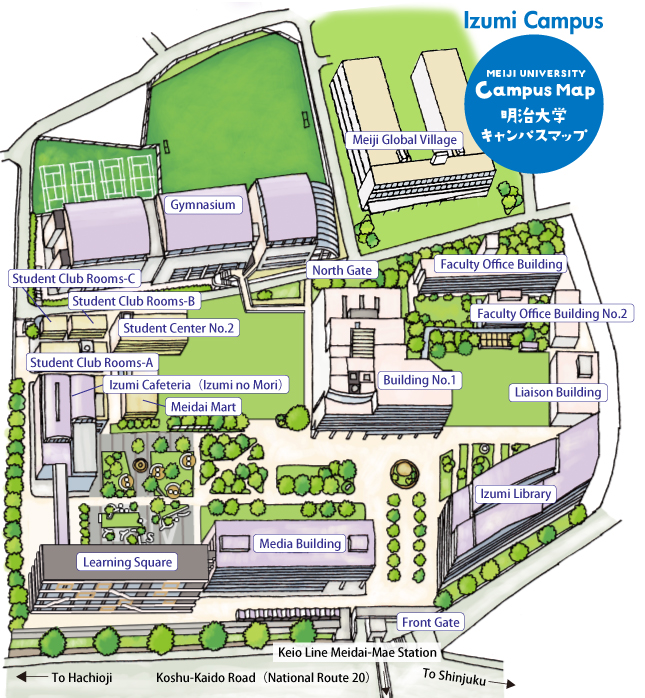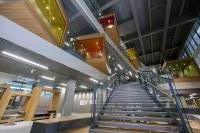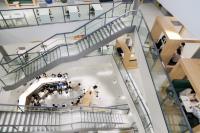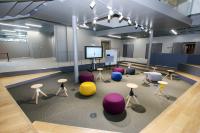 ● Izumi Learning Square
Izumi Learning Square has been in use since April 2022. In addition to classrooms of various sizes, Izumi Learning Square has a variety of learning environments (group boxes, lecture halls, Center Agora, and so on) that promote active learning, a new learning style in which students learn independently and interactively.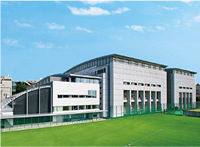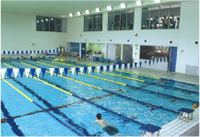 ● Gymnasium (West Wing/ East Wing) / Playing fields
In addition to a hall and fitness room, various facilities including a tennis court and climbing wall are available; these facilities are used for classes, etc. Some of the facilities are open to students depending on the time.
・
Further information on sports facilities of Meiji University
(only in Japanese)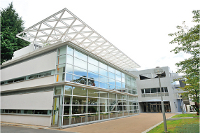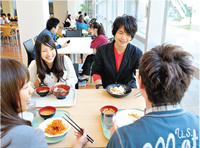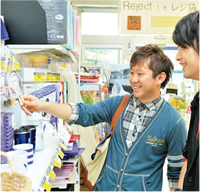 ● Meidai Mart
You'll find everything you need from boxed lunches and beverages, through to stationery and clothes. We also have an assortment of clocks, writing materials, and Meidai merchandise, such as of our official mascot character "Meijiro." The second floor houses Sanseido Bookstore.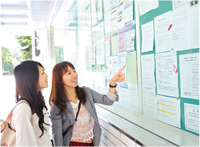 ● Undergraduate Bulletin Board
The bulletin board offers important information about classes and campus. All students are encouraged to check the bulletin board regularly.
● Fountain of creation
Benches are placed around the fountain which faces the central courtyard, providing a place for students to relax, chat with friends and eat boxed lunches.
● Izumi Library
The Izumi Library was opened in May 2012. Aiming to be "an inviting library," it is equipped with a variety of spaces and carrels for students. The Meiji University libraries boast a collection of over 2.42 million books, of which the Izumi Library has 310,000.
・
Izumi Library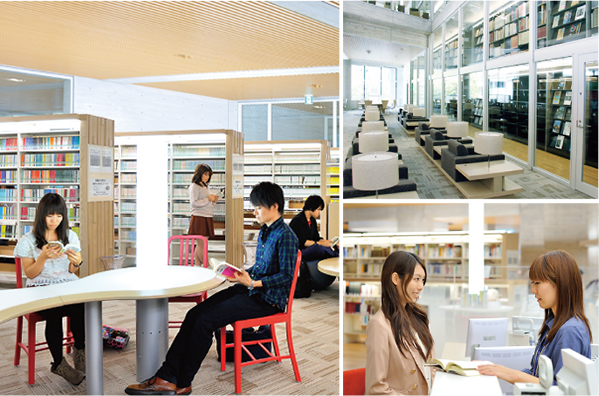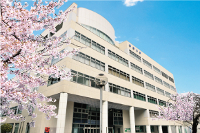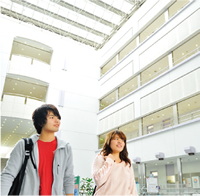 ● Building No. 1(International Student Office and other administration office)
Building No. 1 houses a variety of classrooms. On the first floor are various administrative offices such as the contact window for the undergraduate schools. The building features a central void, providing a sense of openness. Sometimes it is used for exhibitions by students.
● International Lounge
The International Lounge is open for international students, exchange students and also students wishing to study abroad or make friends from other countries. The lounges are stocked with a wide variety of useful sources of information such as newspapers, magazines, and pamphlets for international students. It is also a place to relax and get to know other students.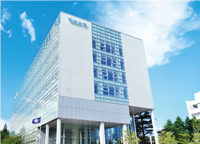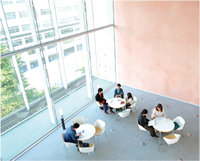 ● Media Building
Each classroom in the Media Building is equipped with multi-media devices. It is also an environmentally-friendly building, using solar power generation, recycled rain water, and eco ice. The upper floors command a magnificent panoramic view of the city center.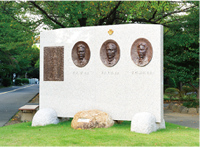 ● Portrait relief of the founders of Meiji University
A relief engraving depicting the three founding young lawyers of Meiji University, Tatsuo Kishimoto, Kozo Miyagi, and Misao Yashiro, as well as "Rights, Liberty, Independence and Self-government," the philosophies on which the university was built.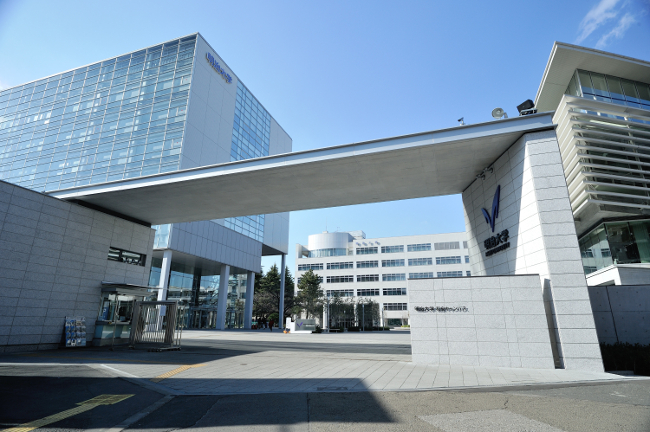 ● Front Gate/ Guard Gate
University guides and other pamphlets are available at the Security Gate. Please refer to the Meiji University website, etc., for information on the office hours.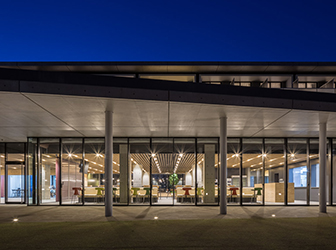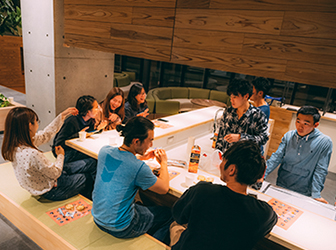 ● Meiji Global Village (MGV)
Meiji Global Village (MGV) is a student dormitory opened on the Izumi Campus in March 2019. It operates a Resident Assistant (RA) system, which helps international students when they move in to the dormitory and also supports them in their daily lives as well as managing events in the dormitory. MGV is more than just somewhere for students to live: it is a place where Japanese and international students live together while sharing a space for study and cultural exchange.
・
Meiji Global Village (MGV)