Meiji Business School Part-time MBA Programme in Tokyo, JAPAN
School:

Graduate School of Global Business, Global Business Programme (Professional Graduate School) also known as 'Meiji Business School (MBS)'

Programme:

Professional Degree Programme

Degree to be Awarded:

Master of Business Administration (Professional Degree)

Number of Students Admitted:

85 students

Timetable:

Weekdays, 7 periods, 9:00-22:00
Saturdays, 6 periods, 9:00-20:40

Duration:

Two years

Conditions for Completion:

Acquiring 46 or more credits and passing a master's thesis exam

Meiji Business School has a mission to produce the following graduates who can reenergize Japanese society and business. Imbued with a global outlook, centered on the Asian region, and an ethical approach to Corporate Social Responsibility, these graduates will be equipped with leadership skills and management expertise in general and specialized business areas.

-Owners, successors, and supporters for the growth of family businesses
-Those who take on start-up businesses and innovation including venture businesses and company renaissance
-General managers responsible for overall management of organizations as business managers, senior executives

To achieve this mission, we research family business, start-up business and business administration and provide a location where individual creative value can be cultivated as well as put into practice by providing opportunities for students and faculty to create together and where students can voluntarily learn practices and theories, develop skills to change careers, and find opportunities to implement business-to-business services.


Accreditation & Membership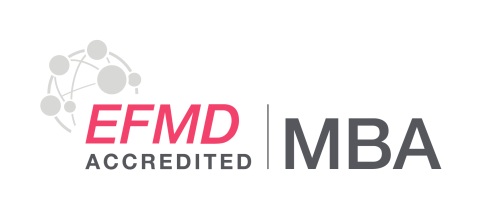 Meiji University Business School (MBS) is the first business school in Japan to receive EPAS accreditation in 2018 from EFMD, a prestigious accreditation body for business schools (headquarters: Brussel, Belgium) and renewed it in 2021.
EFMD Accredited is a system to accredit a business school programme. The EPAS review board consisting of multi-national specialists assesses via 80 items as internationality, syllabus, strategies, quality of education and research of the programme. According to the assessment, the EFMD
Programme Accreditation Board comprised of business schools and corporations from more than ten countries makes the final decision.
We believe that MBS has been accredited as an EFMD Accredited MBA programme due to the installation of clusters specialized for education on the operation of family businesses and start-up businesses, clarification of ILOs (intended learning outcomes), offering of specialized courses in English, installation of credited, short overseas field studies for students, an excellent instructional system from professors to students, appropriate management and operation of the school based on a long-term plan all of which are based on Meiji University grand design.
We will continue to proactively interact with business schools with EFMD memberships from all over the world and exchange information, in order to solidify our position so that the MBA education offered by MBS meets or exceeds international standards in comprehensive practical education as well as in the specialized fields of family businesses and start-up businesses.

EFMD Website:
https://www.efmdglobal.org/accreditations/business-schools/efmd-accredited/
Full Membership of Association of Asia-Pacific Business Schools (AAPBS)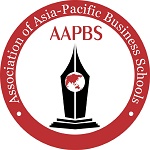 MBS has been a full member of AAPBS (Association of Asia-Pacifi Business Schools) for a long years, whose head office is in Seoul, Korea. The primary purpose of the AAPBS is to provide leadership and representation to advance the quality of business and management education in the Asia-Pacific region.
MBS has been trying to aquire the advanced knowledge about business and management by the communication with business schools around the Asia-Pacifi region as a member of AAPBS and also applying these knowlede to the higher education for MBA in MBS.

AAPBS Website:
http://www.aapbs.org/index.html
JUAA Accreditation for Business Schools
The Japan University Accreditation Association (JUAA) is a voluntary organization of higher education institutions. Taking several U.S. accreditation agencies as a model, it was established in 1947 under the sponsorship of 46 national, local public and private universities.
MBS is accredited by JUAA with the professional graduate business schools during the term between in Apr., 2019 and in Mar., 2024.

JUAA:
https://www.juaa.or.jp/en/accreditation/business_school.html