Meiji Business School (MBS) Held Overseas Programme in Singapore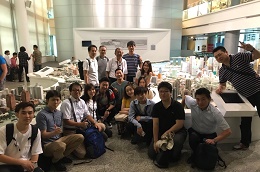 Singapore City Gallary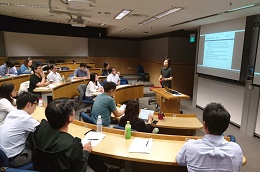 Singapore Management University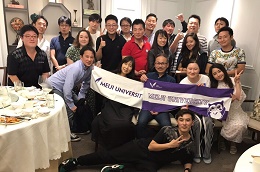 Dinner Session First Night
The overseas field study trip in Singapore has conducted by Prof. Akitoshi SHUTO, a Professor of Meiji Business School (MBS) from Oct. 31st to Nov. 4th.
The main goal of this programme is acquiring in-depth understandings and first-hand information about key problems and issues in doing business in Singapore, a city with the a large number of regional HQs of international companies including many Japanese companies.17 MBS students in MBA programme have joined this field-based programme.
This programme is composed by three parts, a pre-lecture in Tokyo, field works in Singapore and a progress report session in Tokyo. On a pre-lecture, Ms. Lin Yiting, Director of EDB Japan, gave lecture about the regional characteristics of Singapore to enhance the motivation of our students.
On Singapore field work session, our students made interactive discussion among the executives doing business in Singapore and an alumna of MBS. Our students worked on preparing the presentations for the progress report session after the field works during all the way to this trip.
On last day, our students visited Prof. Toru SUKIKAWA, a professor of Singapore Management University (SMU) discussing the problems about corporate governance in Asian business.
All participants enjoyed the lectures and sessions provided by first-class business persons and an alumna as well as business school professors. Their research questions have been refined and sharpened throughout these sessions and field tours.
MBS, in collaboration with various top business schools in Asia, commits to provide more of field-based learnings to cultivate business professional capability of our MBA students and to help them acquire first-hand knowledge about growing region outside of Japan.