【MBS】Meiji Business School Held Overseas Programme in China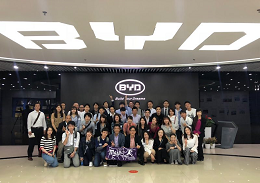 Visiting BYD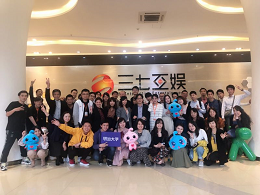 Visiting Sanqihuyu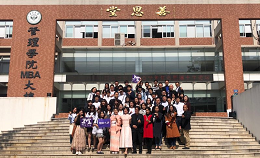 Visiting Business School of Zhongshan University
On November 20 (Tue) - 24 (Sat) on November 20, 2018, Field Study of "Global Business Research II" was conducted by MBS Prof. Kyosui OH in Shenzhen and Guangzhou, China.

This field study was meant to have MBS students feel the beating of the Chinese economy. It included a short intensive lecture that consisted of two parts: a pre-class in Tokyo and a field study to visit emerging companies and a traditional university in Shenzhen and Guangzhou, China.

Shenzhen is an emerging big city with more than 10 million population adjacent to Hong Kong. Its per capita GDP, labor costs and home prices are the best in China. The Industries are rapidly shifting to advanced manufacturing and service industries. The company that MBS visited was leading startup companies in China including DJI which is the world's leading drone manufacture and HUAWEI which is famous as a smartphone brand. In addition, Guangzhou is one of the four biggest cities in China, with more than 2000 years since the Qin dynasty. In this time, we selected visitors from the viewpoint of culture and life, visited Zhujiang Pianno which widely deploys their business including the design and manufacture of its own brand piano and acquired the prestigious European piano brand entering the cultural industry, and Sanqihuyu which is a highly popular game production company for young people.

In addition, MBS students also visited business school of Zhongshan University established in commemoration of Sun Yat-sen, which is a prestigious university with a history of about 100 years. We had co-class with business school students there and actively discussed.

MBS, in collaboration with various top business schools in Asia, commits to provide more of field-based learnings to cultivate business professional capability of our MBA students and to help them acquire first-hand knowledge about growing region outside of Japan.