【MBS】International Activities in Bangkok, Thailand by Assoc. Prof. Dr. Takamasa Fujioka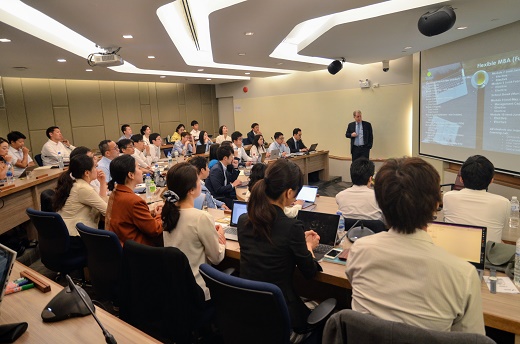 Lecture at Sasin School of Management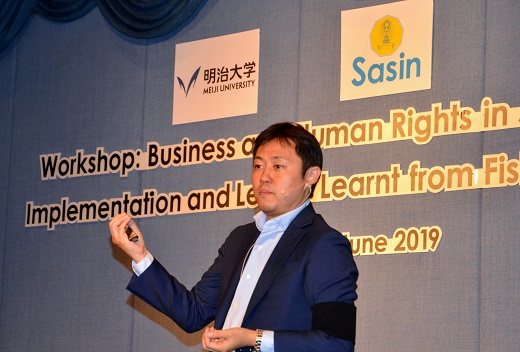 Keynote Speech by Dr. Fujioka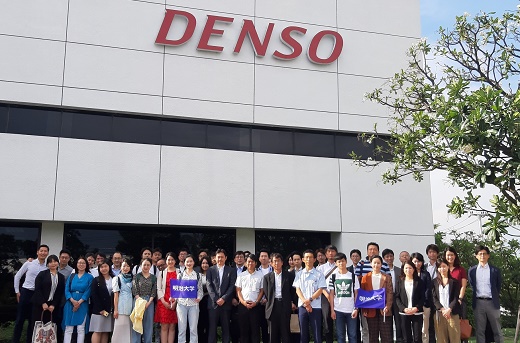 Visit to DENSO
The international activities in Bangkok Thailand, including an overseas trip of our course "Doing Business in Emerging Market: A Regional Perspective" and an international seminar cosponsored by Caux Round Table, Sasin School of Management, and Meiji Business School (MBS) has conducted by Dr. Takamasa Fujioka an Associate Professor of MBS from June 4th to 6th.

MBS values an international activity which provides us and our students in-depth understandings and first-hand information about key problems and issues for Japanese companies in doing business in emerging markets. Dr. Fujioka (Management Field) plays key roles in building international relationship and enhancing field-based learning activities beyond Japan.

Bangkok Workshop, June 4th
In the morning session, Mr. Dean, the general manager of PR in Sasin School of Management of Chulalongkorn University gave an introduction to Sasin School of Management. In the morning session, MBS students together with Sasin MBA students joined Sasin's introduction course in Macro Economics provided by Dr Pyachart. During session, MBS students had an opportunity to discuss various issues with Sasin MBA students. In the afternoon session opened by Dr. Chaipong (Director of Sasin Management Consulting), a series of lectures were provided by the top executives from leading companies such as KPMG, Dentsu, CP group, and Kumagaya-gumi. Throughout the sessions, our students leant more practical challenges in doing business in the emerging markets.

International Seminar, June 5th
Caux Round Table, Sasin School of Management, and the MBS co-sponsored seminar "Business and Human Rights Learned from the Thai Fisheries Sector" (supported by Japanese Embassy in Thailand). The opening speech was given by the Vice-President of Sasin and the first-class secretary from the embassy of Japan. The seminar was kicked off by the keynote speech conducted by Dr. Fujioka titled Creating Shared Values: Beyond Dichotomy. In the seminar, various speakers from the United Nations Development Program, USAID, Caux Round Table Tokyo and Thai Union (a global tuna producer).
In the second half, all participants were divided into several teams to discuss about issues around human rights in cross border business. About 100 people across the world gathered at the venue, and a large number of large Japanese companies and organization such as JICA, JETRO, Japanese government, ANA, Ajinomoto, JT, etc. participated, as well as two primary clerks from the embassy.

Visit to Denso Thailand, June 6th
MBS visited Denso Thailand's factory outside Bangkok. The executives of Denso Thailand provided practical information about their Asian Business Strategy such as Thailand plus One Strategy in Mekong Region. Our students had a great opportunity to walk around inside of the factory with Denso's executives.

MBS will continue to collaborate with a leading business schools in Asia to provide more international experiences to our students.