MoU btw Meiji Professional Graduate School & Sasin School of Management of Chulalongkorn University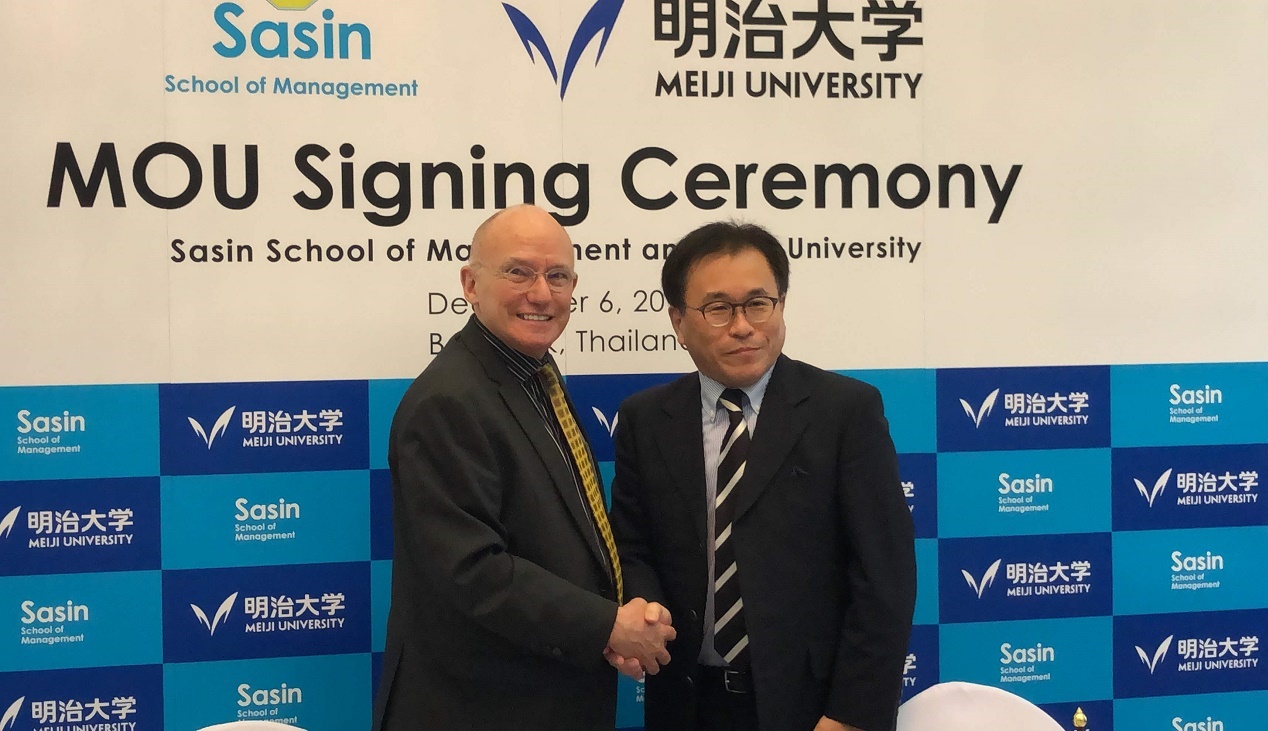 On 6 December 2019, Meiji University Graduate School of Professional Studies signed a Memorandum of Understanding (MOU) with Sasin Graduate School of Management, National Chulalongkorn University, Thailand to strengthen the partnership with a view to developing academic and cultural relations. The MOU aims to deepen cooperation in research and education in various fields of social sciences and other related fields.

Professor Koji Yoshimura, Dean of Meiji University's Graduate School of Professional Studies, said, "We are promoting internationalization targeting Asia, and we want to build a stronger foundation. It is an honor for Meiji University to form a comprehensive partnership with Sasin, which has a high profile. We are confident that this will be a major strategic step forward. In the future, we will be able to develop a more active academic exchange and take it a step further by establishing a liaison office". Ian Fenwick, Dean of the Sasin School of Management, added: "We are delighted to be working with Meiji as part of Sasin's policy of promoting overseas expansion. This signing is a starting point for expanding our areas of cooperation in the future". This agreement is not only part of Meiji University's overall trend towards internationalization, but also aims to provide professional education of an international standard, not only in Japan, but also in Asia, where many Japanese companies operate.