【Meiji MBA in Tokyo】EFMD Accredited Renewed Successfully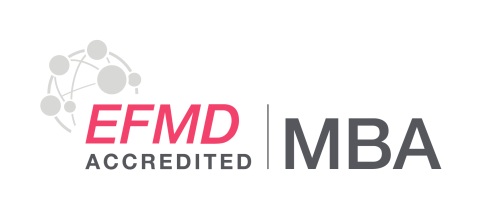 Meiji Business School (MBS) has been accredited as an EFMD Accredited MBA by the EFMD (Brussels, Belgium), an international accreditation body for management universities and graduate schools. Meiji Business School is a first EFMD Accredited business school in Japan in 2018 and has successfully been renewed in this March.

The EFMD Accredited MBA is a system whereby the EFMD gives an accreditation business schools on a major-by-major basis. In the process, 80 criteria are assessed by a multinational panel of experts, including the internationality of the major, curriculum design, strategic thinking, and quality of education and research. The final decision is then made by the EFMD Board of Examiners, which is made up of business school and company representatives from over 10 countries.

MBS is highly appreciated as an EFMD Accredited MBA in the following views;
- The curriculum design is based on a university-wide grand design and is rooted in strong links with the business world.
- The establishment of clusters specialising in management education for family businesses and start-up businesses.
- Clarified ILOs (Intended Levels of Achievement)
- Offer a wide variety of courses taught in English.
- Overseas business trip courses for working students.
- Better supervision for students by our faculty
- Appropriate management and administration system based on our strategy.

We will continue to actively communicate and exchange information with EFMD accredited business schools around the world in order to solidify our position as an business school providing an MBA programme that meets international standards in the fields of comprehensive practical education and specialization in family business and start-up business. We would like to express our gratitude to all those who have contributed to the renewal of the accreditation.