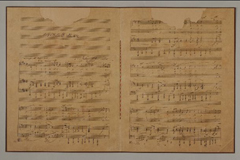 Original score of Meiji University Alma Mater
The Center for the History of Meiji University was established in 2003 for the survey, research, storage and use of materials related to university history, specifically the history of Meiji University. The center uses materials collected by the compilation of the "100 Years of Meiji University History" and aims for further investigation and research, conducting the activities below.


Materials Survey, Collection, Research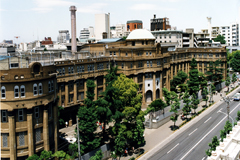 Old Memorial Hall in Surugadai
The survey and collection of materials concerning the history of Meiji University is always ongoing. The focus is on the characteristics of Meiji University as a private university, and surveys focus on its founders, graduates and local and regional surveys. A joint research project team also conducts multiple-year materials surveys and research activities.

Materials Organization and Storage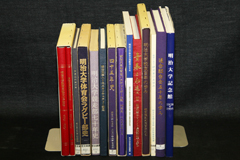 Some books compiled to record the history of Meiji University
Materials collected in the school and from outside are categorized into documents, items, photos, drawings, etc. and catalogued, organized and stored. As of 2016, roughly 100,000 items were being stored.


Queries/Reference Help (Service)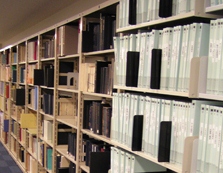 Collection of periodicals
The center responds to various requests and material viewings, etc. concerning the history of Meiji University from within the university and the outside.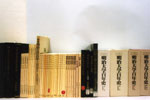 Books and documents compiled by the Center
The center carries out editing and publishing of various publications and activities to share information. It issues both the "Meiji University History Bulletin" and the "Center for the History of Meiji University Administrative Office Report" once a year. Additionally, it edits and reports on in-school publications such as "Meiji University at a Glance", and a "Tour through the History of Meiji University". The center also regularly presents articles related to university history in newspapers, magazines and so on outside the university.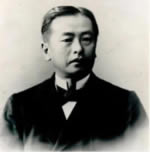 Portrait of the founder, Tatsuo Kishimoto
The center runs various exhibits of materials that it collects and stores.
Permanent exhibits:
・University History Exhibit room (Surugadai Campus Academy Common, B1)
・AKU YOU Memorial Museum (Surugadai Campus Academy Common, B1)
Planned exhibits: unscheduled



Meiji University Academy Common
As part of the Meiji University Liberty Academy (extension course), the center runs the University History Course for Adults. The course's aim is to expand the presence of our university's history in society and deepen understanding of its meaning.


Regional and Local Exchange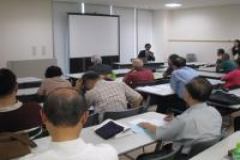 Lecture held in cooperation with Sabae-city, a hometown of one of the founders, Misao Yashiro
The center aims for exchanges with related areas and regions through courses, exhibits, symposiums and the like. Presently, the center is also engaged in activities other than the above to improve its function as a place for sharing and transmitting information.
・Address
101-8301
1-1 Kanda Surugadai, Chiyoda-ku, Tokyo, Japan
・TEL
03-3296-4329
・FAX
03-3296-4086
・E-mail
history@mics.meiji.ac.jp
・URL
http://www.meiji.ac.jp/history/