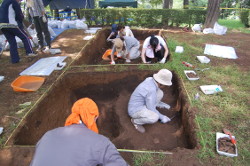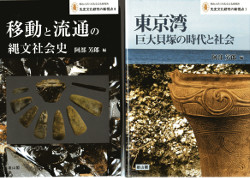 Cluster of Research Units for History of Resource Utilization was established in 2017. The cluster was originated from the Ad Hoc Research Institute for Japanese Prehistory. The cluster is dedicated to multi-perspective, interdisciplinary study for investigations into the diverse background to human utilization of resources. Specifically, we are interested in regional and temporal differences in resource utilization and in resources themselves.
This cluster promotes various studies to shed light on diversity of human societies and nature of prehistoric societies by investigation various subjects, including lacquer, salt, plant, and animals.

The time period our research is focused upon is the Jomon Period. This time period is unique in the world history because, while maintaining hunting-gathering economy, Jomon people maintained sedentary life for surprisingly long period of time. To investigate into the background of this unusual sustainability would be an important contribution to the world history.