Jul. 07, 2018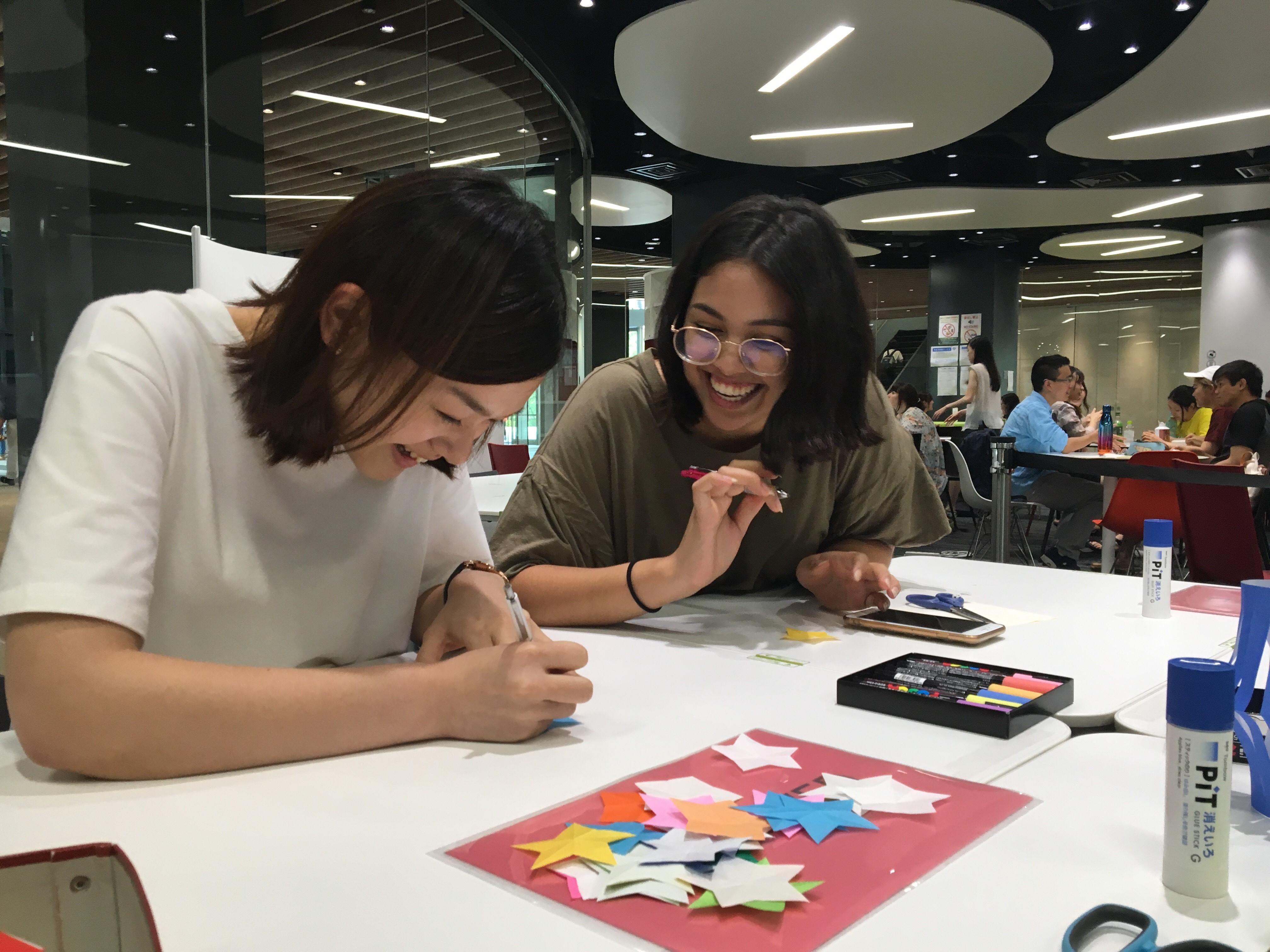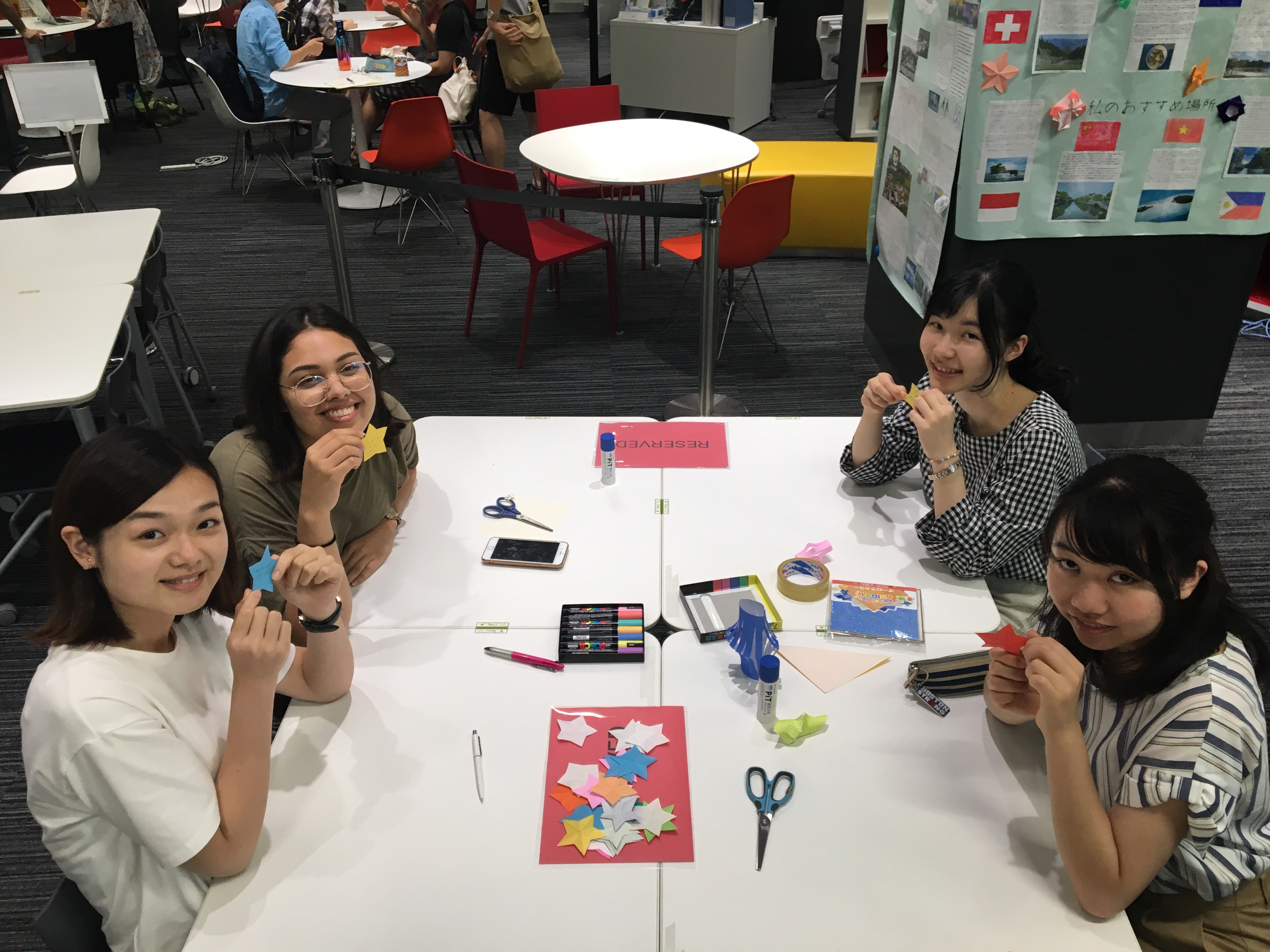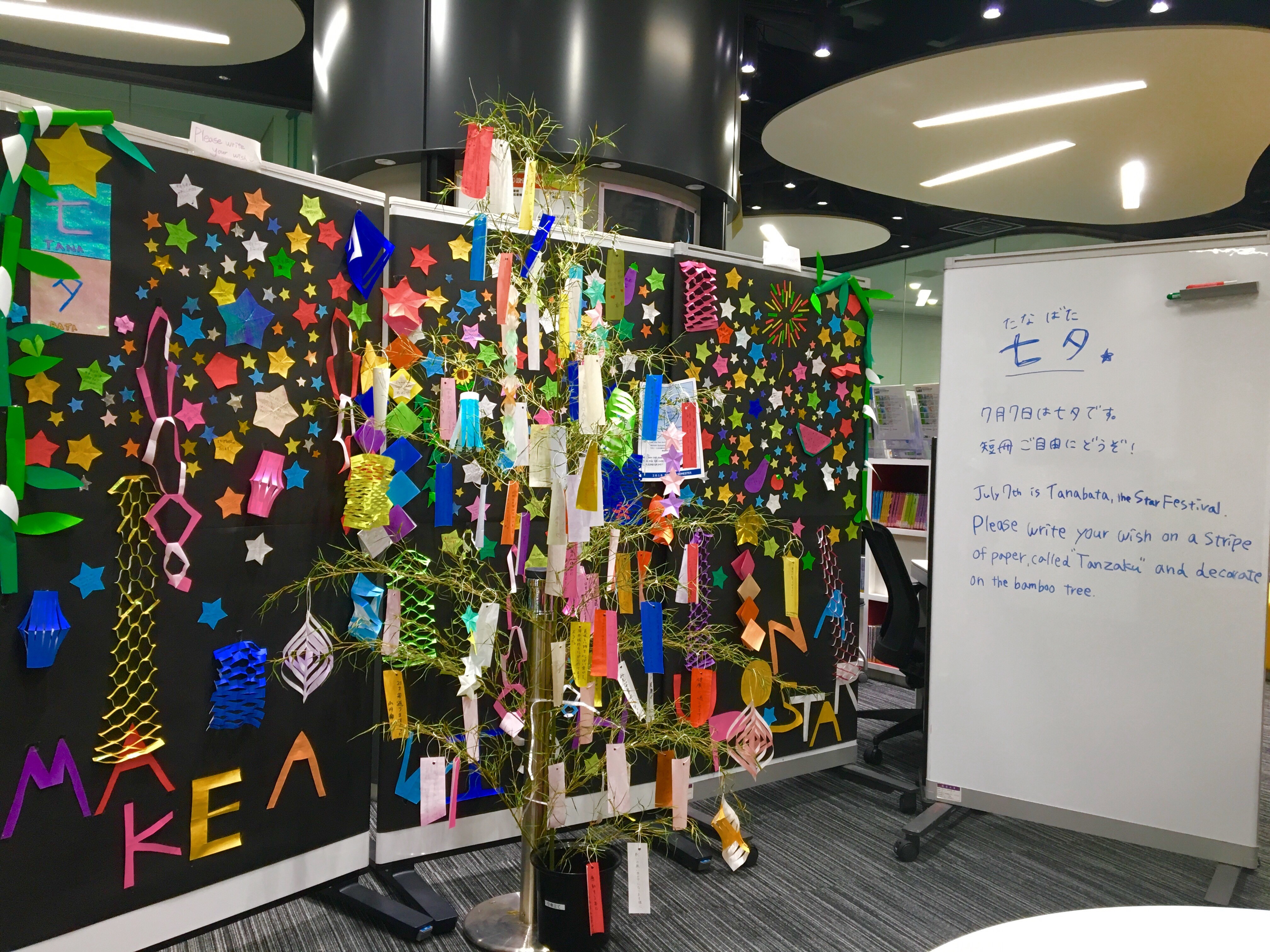 The Global Japanese Studies Student Committee (GJSSC), a student organization, conducted a Tanabata event for international students.
GJSSC introduced Tanabata, the star festival to international students in Nakano Campus. Origami decorations were made, and wishes were written on colorful strips of paper. The decorations were assorted by the GJSSC and put on display.
The bamboo decorated with vibrant strips has brought color to the Nakano Campus. Please feel free to join us with your wish at the Learning Lounge.
・Exhibition period: Monday, June 25, 2018 - Monday, July 9
・Venue: Nakano Campus, 1F High-rise Wing, Learning Lounge
・Organizer: Meiji University Global Japanese Studies Student Committee