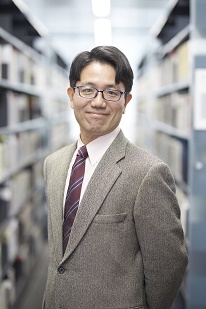 Kenji Suzuki / Dean, School of Global Japanese Studies
What is zemi (seminar)? To be honest, I did not have the answer when I started to teach at this School. In fact, I took a zemi class for only one semester when I was a student myself. At that time, we merely read a book of the teacher and presented a research only in brief. I was at non-Japanese universities thereafter, and I had no zemi either as a student or as a teacher. After all, zemi is very unique of Japan. When I came back to Japan to teach at this School, I had no experience of zemi. Hence it was very difficult for me to write a syllabus of zemi. I remember that I asked my older colleague what I should do for zemi, and that the answer was "You can do whatever you like" - I was at a loss in the end.
Long time has passed since then, and this is the 10th time of our zemi guidance. After many trials and errors and various experiences, I have now concluded that it is best to do whatever I like. I now believe that it is best for our teachers, as highly qualified experts of their own fields, to do whatever they like, so that they can provide the best education for the students.
However, you cannot get anything, even taking two years, if you just wait "to be learned". Zemi is composed of a small number of students, and that is beneficial to you not only because you are cared more in class, but also because you have more chances to express what you are interested and what you expect to learn. Of course, you have to prepare yourself for that.
Having said that, you have to remember that zemi acts as a group, and that is not an individual lesson. That might be a restrict at times, but you may well gain valuable experiences from cooperation and mutual development by various group-based activities.
I sincerely hope that many of you at this School will learn new things and meet many new people with zemi, which help you develop even further.

Seminar Syllabus and Screening Guidance