Oct. 25, 2019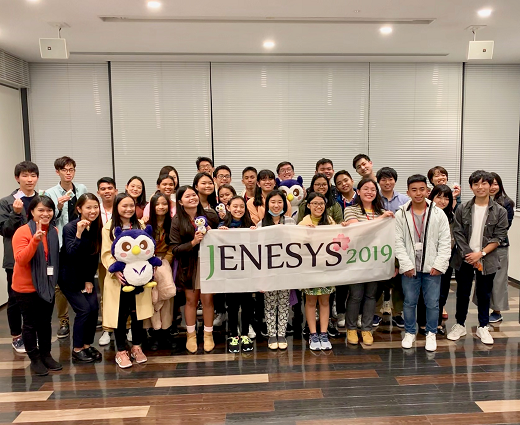 High school students from the Philippines and SGJS students
Trial Lecture by Prof. Kenji Suzuki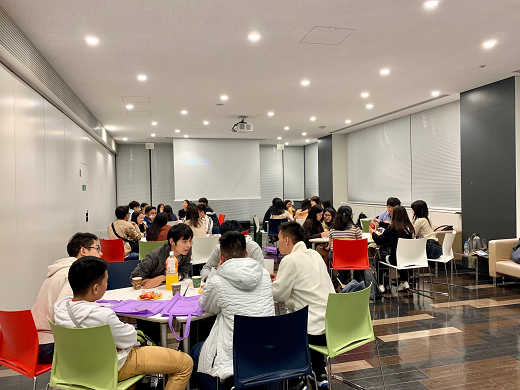 The Meet-and-Greet session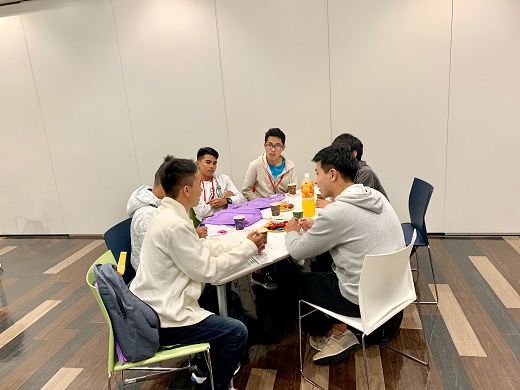 SGJS students and high school students interacting with each other
As part of the JENESYS2019 ASEAN program, promoted by the Ministry of Foreign Affairs of Japan, a group of 21 high school students from the Philippines visited Nakano Campus on October 24.

After the group had an information session of Meiji University and the School of Global Japanese Studies (SGJS), they had a trial lecture by Prof. Kenji Suzuki, the dean of the SGJS. They paid close attention throughout the lecture. Then, the group went on a Nakano campus tour. They were interested in the research fields of SGJS professors that were posted in front of their offices.

After the campus tour, the group had a meet-and-greet session with 12 students of the SGJS. At the beginning of the session, students from Ozeki seminar made a presentation about lectures offered in the SGJS, school life, and Nakano area. Then the high school students and the SGJS students introduced themselves and learned about each other. The SGJS students acted as facilitators in each table and successfully made the session fun and meaningful. At the end of the session, the students who partipated in the meet-and-greet session took a group picture, and the SGJS students received gifts and souvenirs from the high school students. Although it was only an hour session, the session was filled with a welcoming and friendly atmosphere.

The JENESYS2019 ASEAN program is taken place for 9 days in Japan with the theme "Japanese Communication and Culture". The group of high school students from the Philippines, who were chosen in their school to come to Japan, are learning Japanese and interested in Japanese culture. During their visit, they will deepen their understanding of Japanese culture by visiting Japanese companies and experience Japanese culture in Asakusa and Akihabara, and Kesennuma for homestay.