[SGJS] Online learning benefits: Suzuki seminar connects with Swedish high school students and Norwegian university students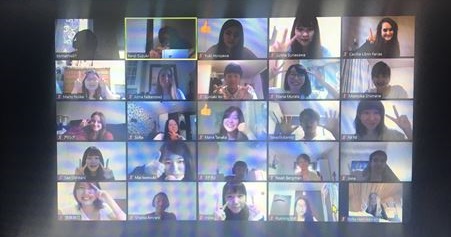 With students at Tumba High School in Stockholm, Sweden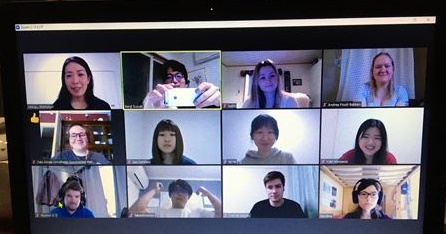 With students at University of Bergen, Norway
Due to COVID-19, many Japanese students have no choice but to give up study abroad/training and internships abroad. However, the situation is the same for students who were hoping to study or train in Japan from overseas.
At SGJS Suzuki Seminar, we are working on the study theme to compare Japan and Nordic countries' social systems. Since we cannot visit the Nordic countries this year as we have been doing in the past, we are interacting online with young students in Nordic countries who are interested in Japan, just like us, and who are learning Japanese. This time, we interacted with students at Tumba High School in Stockholm, Sweden, and students at University of Bergen, Norway. We help them practice with their Japanese speaking skills, and they help us understand their local situation in English. We also exchange opinions about the status of each society.
Although these approaches were always technically possible, we had never tried them until now. COVID-19 has brought terrible disasters to our society, but we hope to make the most of the valuable findings that we obtained, and continue to do so in the post-COVID era.
Prof. SUZUKI, Kenji
School of Global Japanese Studies