Jan. 15, 2021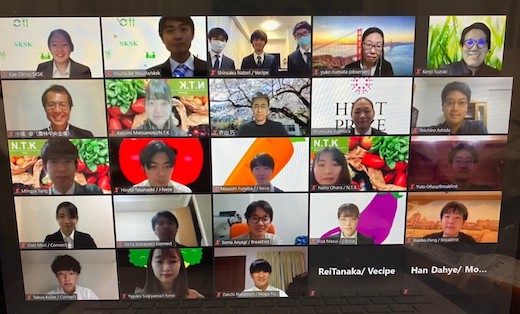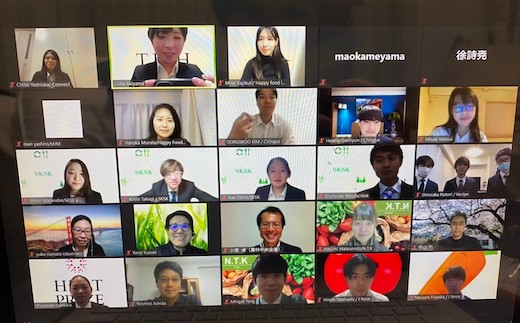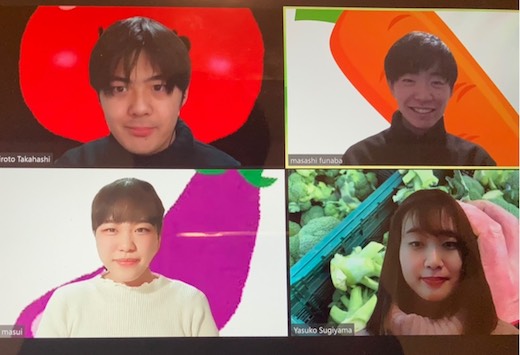 Winner
Our second Hult Prize @ Meiji contest was held on December 13, 2020. As on-campus activities were limited, this year's Hult Prize @ Meiji contest was held online; it was made possible by the efforts of Campus Director Shunsuke Inamura (a second-year student of the School of Global Japanese Studies) and the committee members.

The Hult Prize is the world's largest business contest, in which 300,000 students worldwide compete by presenting business ideas that solve social problems as per the United Nations Sustainable Development Goals (SDGs) while pursuing profits. This year's theme was "Food for Good," about food as a vehicle for change.

The online contest welcomed the judges Mr. Takashi Kobanawa, General Manager of the Food & Agribusiness Planning Division of The Norinchukin Bank; Mr. Yoichiro Ashida, Consultant for Ashoka Japan; Professor Takumi Sakuyama, of the School of Agriculture; and Professor Kenji Suzuki, Dean of the School of Global Japanese Studies. Ten teams each gave a six-minute presentation and a four-minute question-and-answer session, both in English.

First place went to J-Force (Yasuko Sugiyama, Hiroto Takahashi, Risa Masui, and Masashi Funaba); they proposed the idea of cooking classes that use farmers' waste crops. Second place went to N.T.K (Naho Ohara, Mingze Tang, and Kasumi Matsumoto); they proposed a health management application for people who are malnourished and whose health is harmed by having an unbalanced diet, even in an age of gluttony. Third place went to Happy Food Life (Mirei Kajikuri, Yuta Takahashi, Haruka Murata); they focused on "food minorities" who have dietary restrictions on account of religious observance, allergies, and vegetarianism/veganism; they proposed an application that pinpoints restaurants that satisfy these restrictions.

J-Force, the winner of this online contest, will proceed to the next stage, a Hult Prize Regional contest. Teams submitting an online application may have the opportunity to go directly to this Regional contest, if selected. Regional participation will be competitive (only about 5,000 students are admitted) but some teams will be competing again as well. We are excited to see the future progress of these teams, including the winner.