The Numata Seminar of the School of Global Japanese Studies won second prize in the FUSO CASE CHALLENGE 2021 CASE STUDY held at Mitsubishi Fuso.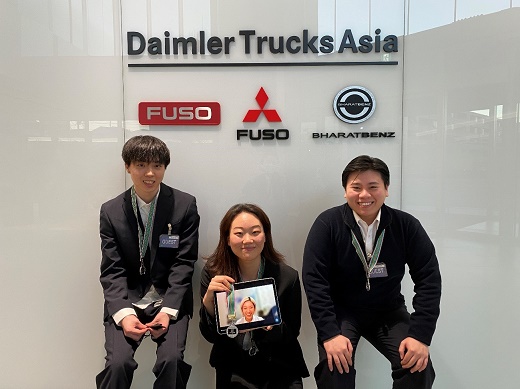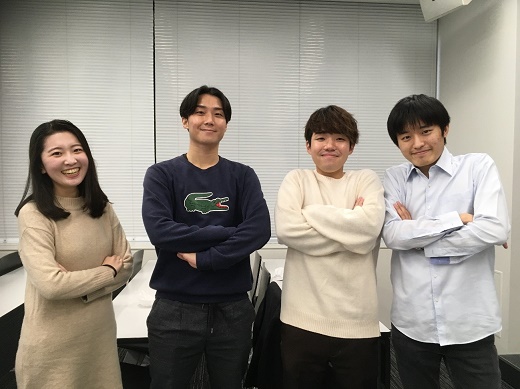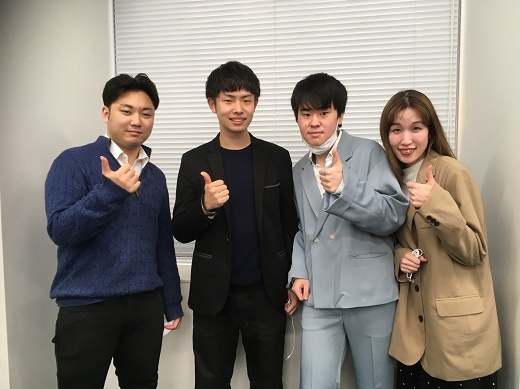 The FUSO CASE CHALLENGE 2021 CASE STUDY, a business idea contest hosted by the Mitsubishi Fuso Truck and Bus Corporation, was held in November 2021. In this contest, participants presented their ideas in English on how Fuso can contribute to realizing a decarbonized society. The Preliminary Round, a tournament-style competition, was held for the nine teams that passed the screening, which were divided into three groups that competed in online presentations. One team from each of these groups advanced to the Final Round.

From Numata Seminar, the School of Global Japanese Studies, Meiji University, five teams of four fourth-year students participated in the contest, and three of them went on to the Preliminary Round held on November 18, 2021.

As a result, one team advanced to the Final Round, held at the Mitsubishi Fuso Head Office on November 25, 2021. In the Final Round, they presented in front of the company executives and achieved second place.

The teams that participated and their presentation themes were as follows.

The second-place team of Suzunosuke Gonzaga (Ken) Sakaki, Hyunsoo (Sue) Kim, Huai Yu (Sammi) Hsu, and Cary Shin utilized the Marginal Abatement Cost Curve and came up with the "carbon neutral" prototype. It combines the solutions of reducing aerodynamic drag through the redesign (modeled after the bullet train), adding and improving regenerative braking systems, and conducting renewable energy wirelessly through charging pads in the short-term and through electric road systems in the long-term.

The team of Asahi Ohama, Yahiro Izumi, Kyosuke Yamazaki, and E.W. came up with the idea of attaching artificial photosynthesis panels to the roof of a truck to compensate for the disadvantage of electric vehicles that cannot go long distances. The fuel for this truck is hydrogen, which the panels produce by electrolyzing water. The company also provides consulting services on modal shifts (the use of ships and railroads to improve efficiency, rather than trucking as the only transportation method for cargo) to reduce travel distances.

The team of Yuto Hagihara, Mahato Urano, Kenta Kajiyama, and Honami Tokai, and aimed to reduce CO2 emissions at the factory by using perovskite solar cells (PSCs), which are lighter, thinner, softer, and less expensive than existing solar cells. Their plan was to install the PSCs in the factory in the short term and use them outdoors in the long term. In other words, the idea was to decarbonize not only trucks but also the entire value chain of truck manufacturing.